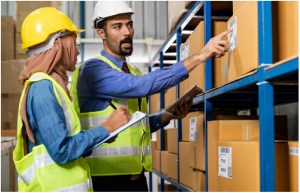 Inventory theft from warehouses is one of the primary reasons for businesses to suffer huge financial losses. Unfortunately, employees and staff are often found guilty of such thefts and vandalism. Therefore, it is not only essential to keep track on the outsiders entering the warehouses but also of the insiders to curtail the risk of inventory theft. And therefore, you must consider professional security protection from a reliable source like Access Patrol Services (APS).
APS is an experienced security company in Upland & Montclair, CA that follows robust strategies to protect warehouses from uncertain dangers. Prior to rendering services to any warehouse, APS experts carry out a thorough verification process to understand the layout of that particular warehouse. This process is mandatorily followed to ensure all the critical areas and sensitive spots are provided with absolute security cover.
The fact is APS has more than 25 years of experience and hence has the expertise to deal with all kinds of security threats that may occur in warehouses. Most importantly, the security guards hired in APS are all BSIS certified and experienced protectors. Besides, they are provided training on a rigorous basis. Intellectual development programs, rapid decision-making programs, power drills are some of the mandatory training sessions for the warehouse security guards of APS.
The assigned warehouse security guards patrol the warehouse to ensure the inventories are safe and secure. If the guards suspect any fishy activities inside the warehouse, they take immediate steps to investigate the same and take necessary action to minimize the risk. Therefore, APS's security guards are extremely vigilant and competent to provide professional security service to warehouses.
Plus, APS's guards are well equipped to provide superior security protection to the warehouse inventories. Usage of many advanced technologies such as scanning machines, CCTV cameras, GPS monitoring systems, metal detectors, RFID tags, radio transmitters, biometrics, alarm systems and many more are implemented to render flawless service.
Needless to mention, customized security services are provided to the warehouse to meet all the security requirements of warehouse owners. Moreover, round a clock service facility is also offered by APS to warehouse owners to ensure absolute security protection of their warehouse.
Therefore, if you are searching for an experienced security company in Upland & Montclair, CA then gets in touch with APS for the same.
Contact Access Patrol Services at 866-770-0004 with questions about security guard duties, responsibilities and functions for commercial office properties in California and Arizona or click on https://accesspatrolservice.com