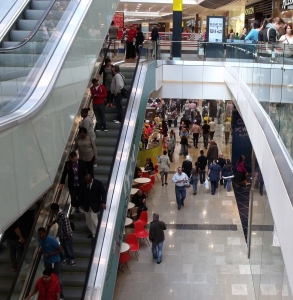 Protect shopping malls by picking a highly professional security guard company in Beverley Hills & West Hollywood, CA
A shopping mall encounters thousands of crowds in a single day. And, many of us think that shopping malls are hardly prone to thefts and vandalism. But, unfortunately the truth is different! Shoplifting and petty thefts often occur randomly in these places. Hence, it is mandatory for a shopping mall to have a resilient security service facility from a top security guard company like Access Patrol Services (APS) to prevent crimes from occurring in these premises.
APS is a highly professional security guard company in Beverley Hills & West Hollywood, CA which has a substantial amount of experience in providing security services in various types of shopping malls or centers. With over 25 years of experience in the security service domain, APS had garnered the ability to cater accurate security solution to any large or small area. Moreover, the company hires only BSIS certified security guards to ensure the deliverance of superior service quality to the assigned premise.
The guards of APS are meticulously trained individuals who carefully check the bags and purses of every mall visitor before they enter the premises. Besides, the mobile guards of APS continuously patrol the mall premise vigilantly to prevent chaos, suspicious activities, and to enforce mall guidelines. Moreover, if the shopping mall security guards notice unusual behavior of any individual in the mall premise, they initially observe, investigate, and then take appropriate action to ensure the premise is safe from danger. Therefore, the guards of APS are not only heedful, robust but also have the ability to detect potential threats.
Further, APS routinely conducts training for their shopping mall security guards to enhance their physical and mental skills. Therefore, the APS guards are also capable of handling irate crowds proficiently. Moreover, since APS is highly focused on providing accurate security service therefore before catering services to any mall, APS formulates a comprehensive security plan. Thereafter, an appropriate mix of armed, unnamed, static, and mobile guards is positioned to the shopping mall.
In addition, APS guards use hi – end technologies to provide errorless security services.  For instance – CCTV, cameras, GPS monitoring systems, radio transmitters, mobile devices, scanning machines etc., are some of the gadgets used by the security guards of APS.
Besides, APS provides full customization facility to the mall authority so that they can structure security plans as per their needs and requirement. Therefore, if you are looking for highly professional security guard company in Beverley Hills & West Hollywood, CA then get in touch with APS ASAP. Guaranteed 100 % quality service will be delivered.
Contact Access Patrol Services at 866-770-0004 with questions about security guard duties, responsibilities and functions for commercial office properties in California and Arizona or click on https://accesspatrolservice.com.