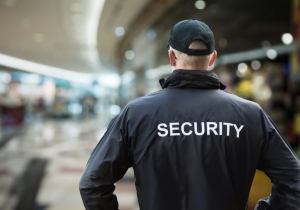 The health and happiness of the residents are hugely affected by the safety of their community. A homeowner's association can significantly impact a neighborhood's safety by supervising the maintenance of amenities and common areas and enforcing rules that prevent neighbors from doing things that might reduce the neighborhood's property values.
By hiring a reputable security firm, homeowners' associations can maintain the safety of their communities. Here are some reasons to hire Professional HOA Security Services in Orange County:
To deter burglaries and break-ins
Because they want more protection, many potential homeowners look for properties that are part of HOAs. In addition to decreasing theft and damage, employing a security agency at your entryways and monitoring the property regularly can prevent unauthorized individuals from accessing the area.
To minimize risk
Skilled security services can lower the possibility of occurrences that could cost your HOA a lot of money in fines and legal fees. In addition, your HOA can save money on insurance because of the lower risk due to hiring a professional security agency.
Parking and traffic laws can be enforced
The neighborhood's parking regulations and speed limits will be enforced if you have a security guards on duty. The community becomes a safe place for everyone to live and maintains a pleasant aesthetic when you ensure homeowners, guests, and visitors abide by the laws.
Outsiders are not permitted access to communal spaces
Your HOA dues are used to maintain the amenities and common areas for the community's inhabitants. The facilities will be protected with security measures such as security guards, CCTV cameras, and electronic gates to ensure no strangers can enter.
These precautions safeguard the community's homes, residents, and common areas. However, it can be challenging to determine the level of security that your site requires, so it is advisable to consult experts to find the best solutions.
Security Officers Are on Guard
The fact that security guards remain vigilant is among their most vital qualities. They are watching and protecting your neighborhood for anything. Professional security officers will take every precaution to prevent threats to you so you can leave your community in their hands. Security officers are also keeping an eye out for any fire mishaps. The guards will not let any threat go undetected.
Do you Need Professional HOA Security Services in Orange County? Contact Access Patrol Services at 866-770-0004 with your questions. For more details, click on https://accesspatrolservice.com.