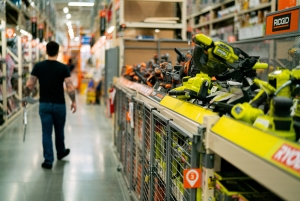 Home Depot CEO Ted Decker recently announced that the company would invest in more store security guards to stem organized retail crime theft and violence. Decker calls the problem an epidemic.
Employees At Risk. Two Home Depot employees recently lost their lives after trying to stop thieves from leaving the store. Employees shouldn't be required to prevent crime or confront criminals.
Trained retail store security guards follow store security protocols. They are typically stationed at entrances and along aisles with sought-after items. They respond appropriately when someone tries to leave the store without paying for goods. If possible, they detain the thief or thieves until police arrive. They note the license plate of accomplices in vehicles outside the store.
While conspicuously mounted security cameras don't seem to deter robbers, the security feeds along with the security guards' observations and actions could help make an arrest and obtain a conviction.
Contact Access Patrol Services has been providing store, shopping center and mall security services for over 30 years.
Call APS at 866-770-0004 with questions about retail security services in California and Arizona or click on https://accesspatrolservice.com.