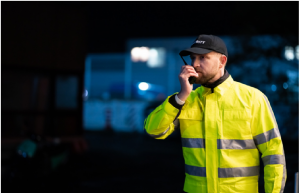 Hospitals and other healthcare institutions confront numerous security issues like any other commercial facility. They must act very professionally while securing the safety of their patients, visitors, and employees against criminal activity and violence. Here's how hiring Hospital Security Guards in San Francisco ensures the safety and security of your healthcare facility:
Reliable Customer Service
Besides ensuring security, professional hospital security guards are trained to offer customer assistance. For example, after being familiar with the layout and internal operations of the hospital, a security officer can guide guests to the appropriate area and even escort patients to their doctor's chamber. In big parking lots, they can also assist individuals in locating their vehicles.
Control entry to restricted areas
Visitors are always welcomed in hospitals. However, healthcare facilities bear the risk of having visitors enter restricted areas, unintentionally or on purpose. The hospital's environment, which is meant to be safe, may be compromised by a breach in a restricted area. When security officer is on duty, they can station themselves at the entries to such locations and look at IDs or badges to ensure a patient, visitor, or employee has the proper authorization.
Maintains peace in volatile situations
Chaos is probably an everyday occurrence in your hospital if it witnesses significant patient traffic. This is particularly relevant to medical facilities with psychiatric wards. Patients may suddenly become aggressive and attack visitors or workers. To be safe, have security available. Trained security staff should also be stationed on the premises to prevent mentally disturbed individuals from injuring themselves.
Knows fire safety
Due to complicated electrical devices, volatile chemicals, oxygen tanks, and combustible gases on the premises, hospitals must adhere to safety precautions more strictly than other facilities. The fire risk is always higher in hospitals and healthcare facilities. When a fire breaks out in a hospital, security guards can assist in escorting patients, guests, and medical teams outside and notifying the fire department. To further help avoid fires, a security guard should watch for any fire threats.
Maintains discipline
Hospitals are busy, stressful environments. Patients come in for treatments or appointments, medical professionals constantly move around, and visitors sometimes need help. There's no denying that this may lead to a stressful atmosphere. However, security officers can manage crowds, keep foot traffic flowing appropriately, and assist in de-escalating potential conflict.
Call Access Patrol Services today to learn more about the benefits of hiring hospital security guards in San Francisco! For more details, click on https://accesspatrolservice.com.