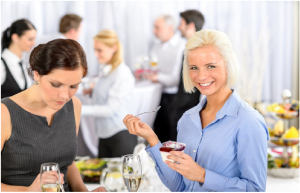 If you examine the role of security guards at hotels, you would find several benefits of hiring them. While we know that security guards are the prime reason for making guests feel secure in the hotel there is one more responsibility that is often overlooked. It's celebrity security management at hotels.
Our company, Access Patrol Services (APS) is a well-known security guard service provider in South Gate & Compton, CA specializes in celeb security at hotels. Firstly, we understand that any celebrity manager would thoroughly check the security arrangement plan before confirming the visit. Therefore, our supervisors plan the security arrangements well in advance, which is done in coordination with the hotel manager. This plan is flexible and can be modified as per the needs of the celeb manager. Moreover, having any celebrity at your hotel, be it a musician or a sportsperson would enhance the reputation of the hotel. This is why we make sure there is absolutely no scope of a security breach, especially during a celebrity visit.
Some of the responsibilities that our hotel security guards in South Gate & Compton, CA undertake for celeb visits are:
Crowd management: It is quite obvious that fans, followers and everyone around would love to get close to the celebrity for a selfie, or an autograph. Our guards are trained in such a manner that they know the right way to manage the crowd and keep them at bay as much as possible. We understand that fans are fond of their favourite celebrities and therefore, one needs to handle them in a sensitive way rather than being harsh and giving birth to a potential scuffle.
Monitoring movements: A part of our security plan is to monitor every movement of the celeb in the hotel premises. We have a team of guards deployed specifically to monitor the movement through CCTV cameras. They are technically sound professionals who keep communicating with other deployed guards and maintain proper coordination.
Secured room stay: If a celebrity check-in and plans to stay over at the hotel the responsibility of the hotel management multiplies. APS has been in the industry for a long time and we have a rich knowledge of the risks and challenges involved in securing the entire place for the celebrity. Our guards are also extra cautious in admitting the appointed guest who intends to meet the celeb at the hotel. It is only after confirmations we allow anyone to enter the hotel room.
Note that being a quality driven company, we deploy only BSIS certified and experienced hotel security guards to our clients. We have over 25 years of experience in the security service industry. So if you are looking for a well-known security guard service provider in South Gate & Compton, CA for premium security service then you can choose APS without any doubts.
Contact Access Patrol Services at 866-770-0004 with questions about security guard duties, responsibilities and functions for commercial office properties in California and Arizona or click on https://accesspatrolservice.com