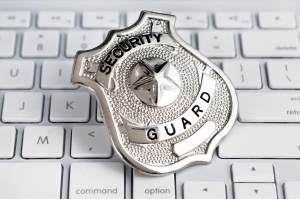 Security guards have become an indispensable part of many businesses. Choosing the right security guard company is crucial. Here are five key points to consider while selecting a security guard company in Solana Beach & Poway, CA.
⦁ Years of experience – A company that has been standing strong for 20 years or more is a good sign of their reliability. New security guard companies are forming all the time but failing to deliver because of a lack of experienced and trained guards or a poor business model. Rely on a seasoned company track record to provide accurate and superior service for total protection.
⦁ Goodwill in the market – Goodwill defines the credibility of a company. It is impossible for a company to earn and sustain good word of mouth if proper and superior service is not rendered. Select a guard company with strong customer satisfaction. Check references.
⦁ Training process – It is essential for an organization to conduct regular training sessions for all its guards to keep the service quality intact. Even the most skilled guards need continued training. A quality security guard company will conduct ongoing continuing education training and adapt its training programs as client needs change.
⦁ Adaptation of technologies – A company that understands the importance of technology in the security service domain is more likely to succeed in providing quality overall coverage. Tech-oriented guard companies use RFID tags, CCTV cameras, GPS monitoring system, biometric access control systems, metal detectors and security scanning devices.
⦁ Licensed security guards – Security guard companies should only deploy BSIS-certified security personnel. Non-licensed security guards mean mistakes can occur and opens businesses to liability when something goes wrong. Having licensed security guards in Solana Beach & Poway, CA on the site means those guards have been fully trained.
Access Patrol Service (APS) is s security guard company in Solana Beach & Poway, CA, that checks off all the boxes. The company has been providing exceptional security services for more than 25 years and only employs BSIS licensed security guards to provide protection to clients.
Contact Access Patrol Services at 866-770-0004 with questions about security guard duties, responsibilities and functions in California or click on https://accesspatrolservice.com.