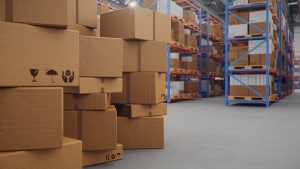 Critical medical equipment and hospital protective gear are in short supply because of COVID-19. As these items are manufactured and processed through the supply chain, tight security has become the norm at every step.
Medical Supply Manufacturing. Even during "normal" times, manufacturers place a heavy emphasis on security including employing security guards at their sites. Now, security guards in the coronavirus age have taken on more importance, particularly for medical supply manufacturers.
Security guards monitor who comes and goes at manufacturing plants using vehicle checkpoints. They are stationed at loading docks to ensure the correct supplies and amounts are loaded onto their assigned trucks. They staff entrances to storage areas so products can't be removed without proper authorization.
Medical Supplies Security At Hospitals. Once supplies and equipment are delivered to hospitals and other medical facilities, guards are deployed to help monitor distribution within these locations. They keep unauthorized people from restricted areas where the items are stored, making sure the supplies are not stolen.
In a time of crisis, unscrupulous individuals try to devise ways to profit illegally. We are already seeing online sales of medical supplies at outrageous prices. Unfortunately, without proper product security, this type of unlawful activity will continue.
Contact Access Patrol Services at 866-770-0004 for manufacturing, hospital and health clinic security guards in California and Arizona or click on https://accesspatrolservice.com.