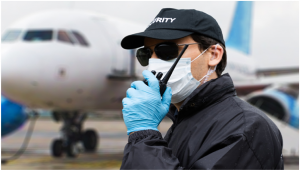 Managing a retail store can be overwhelming. In addition to being concerned about inventory, staff members and customer service, you also need to keep in mind security. Of course, every business needs protection, but retail establishments require it more than others.
If you are a retail store owner, here are some reasons for you to hire mobile patrol services in San Francisco:
Improved customer service
In the eyes of your consumers, having uniformed security personnel on the premise elevates your brand. Customers can get directions from the security guards, get answers to their questions, and feel comfortable. As a result, clients receive superior services and better care and are more satisfied.
Protect the store during conflicts.
Retail firms may suffer from labour disputes, and your company may develop a negative reputation. During labour unrest, security guards can assist in keeping the store safe while averting any possible damage.
Peace of Mind
Running a retail store is already a daunting job. With security breaches to address, the difficulty level shoots up. So when you hire mobile patrol services in San Francisco, you can have peace of mind, knowing an expert team is watching over your facility.
Keep the facility under observation.
Hiring mobile security guards assist you in installing a video surveillance system with sensors, cameras, and other technology that can help prevent crime and provide a safer atmosphere for your clients and consumers. In addition to patrolling the area, security officers can help prevent crime by maintaining order.
Emergency Response
Security experts can react quickly, especially in an emergency. There may be specific policies or measures in place. But not everyone can respond swiftly and effectively under pressure.
In any high-stress event, security guards can respond appropriately without freaking out. Some security guards are trained to perform CPR and provide First Aid. In this way, they can even provide primary medical care until professional assistance arrives.
Reduce shoplifting
Shoplifting is one of the most common security lapses in any retail establishment. During peak hours, keeping a close watch on every customer often gets tricky. The massive stock of items highlights this issue even more.
Shoplifting causes significant financial losses for any business. Fortunately, employing security officers lowers the likelihood of shoplifting events. In addition, a guard on the property will deter theft significantly.
Having expert security staff in your retail space will deter criminals and guarantee the efficient operation of your business. Ensure the safety of your retail store. Contact Access Patrol Services at 866-770-0004. For more details, click on https://accesspatrolservice.com.