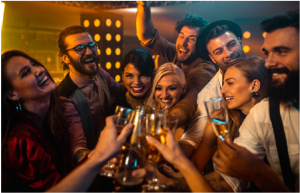 The season for celebration is in full swing! Christmas and New Year are within a few days. But, before you buckle up for partying hard, make sure you have robust security protection to safeguard your premises and event. The bitter fact is, crime rate reaches its peak during this season. Therefore, it is crucial to consider security measures to prevent crimes from occurring at your place.
If you are searching for one reliable security provider then look no further, Access Patrol Services (APS) is an exceedingly client-centric organization that provides superior protection to clients and their events by providing top class, BSIS certified security guards. The company has over 25 years of experience and hence garnered a substantial amount of knowledge to meet security needs beyond expectation. Honestly, we, APS have been marked as the most preferable security guard company in Alpine & Descanso, CA for its first-rate and accurate security service delivery.
To deliver highly professional and accurate service, we structure a security plan based on several critical aspects like the client's need, the perimeter of the place, location of the place, time and even season. The fact is we deeply recognize that during the festive season crime rate spikes extensively and so we formulate strategies to combat uncertain danger that may threaten the safety of the client.  We position our guards quite strategically to ensure the entire perimeter of the client premise and event falls under our security surveillance system.
Our guards are provided with frequent training sessions on crowd control management, power drills, rapid decision making programs, etc for boosting their physical and mental capability.  Therefore, the guards are highly efficient individuals who can detect impending threats and can take swift decisions in times of need. During the event, they incessantly remain vigilant and ensure no uninvited or unauthorized guest slips into the party. For this reason, they continuously patrol the assigned premise of the client to keep it safe from all sorts of threats. Besides, if the guards observe any fishy activities they verify the same and take control of the situation to avoid ugly moments.
Besides, they use RFID tags, CCTV cameras, radio transmitters, metal detectors, scanning machines, cloud software, mobile devices, infra-red thermometer, automatic sanitizers and other latest gadgets for seamless for  New Year Party security guard company in Alpine & Descanso, CA  service delivery.
Last but not the least, customized facility service is also offered to the client so that they can pick or formulate security plans according to their suitability. Therefore, if you are searching for the most preferable security company in Alpine & Descanso, CA for your upcoming event or New Year Party security, then do contact APS immediately for the same.
Contact Access Patrol Services at 866-770-0004 with questions about security guard duties, responsibilities and functions for commercial office properties in California and Arizona or click on https://accesspatrolservice.com