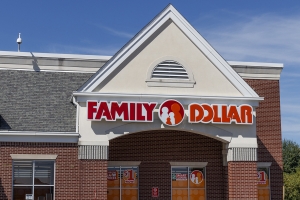 Security guards go to work each day not knowing who or what they will encounter. They may be confronted with break-ins, vandalism, and on occasion, violent individuals. We are saddened to learn that a security guard, Calvin Munerlyn, who was on duty at a Family Dollar in Flint, Michigan, was shot after he told a woman her daughter could not enter the store without a mask. The woman left, but two relatives returned to the store with one fatally shooting the guard. Munerlyn leaves behind a wife and nine children.
We live in stressful times. Security guards are often in frontline positions and are given the task to make sure people follow business and government health and safety guidelines. From the feedback we've gotten from our guards, It seems more and more people now feel they do not have to follow these guidelines and are looking for ways to disobey. Munerlyn was just trying to do his job by protecting those around him but sadly, it cost him his life.
Guards are sometimes the only protection in and around stores and businesses. Their presence often provides a powerful deterrent to criminal activity. It's their job to enforce rules that are set by the place of business, by law enforcement or government entity. They respectively conduct screenings so only those allowed into a location or who are following the rules can enter. They also take the lead during emergencies. Security guard training is extensive and ongoing (yearly continuing education is required).
The Flint tragedy was unusual, but security guards are the victims of violence more often than realized. It's important that employees and customers respect the security officer while they do their job.
Contact Access Patrol Services at 866-770-0004 with any questions about security guard duties, responsibilities and functions or click on https://accesspatrolservice.com.