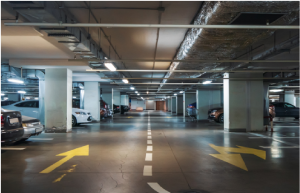 Oftentimes, thieves target parking lots to steal expensive car parts such as batteries, music systems, tail lights, headlights, and at times the entire car. Loots, murders, and vandalism are also quite prevalent in parking areas if there is poor security service. Therefore, stringent parking lot security is an absolute necessity to deter all sorts of uncertain dangers.
If you are looking for a professional security company in Memphis, TN that can provide utmost security cover to your parking lot then you can rely on Access Patrol Services (APS). APS is a veteran security company that has over 26 years of experience in the security arena and thus has knowledge and exposure to render accurate security solutions to parking lots.
To render quality service, only BSIS certified guards are employees in APS. Besides, the guards are trained rigorously. The training session consists of rapid decision-making skills, intellectual development skills, power drills, and many more.  Therefore, the guards are adept at recognizing threats immediately and can take action to deter the same. The guards also patrol incessantly to defuse piling up of suspicious activities in the parking area.  Plus, they make certain that no cars are parked in the prohibited area in the parking lot.
Most importantly, APS doesn't proceed to render security services until and unless the assigned parking lot is not scrutinized properly. This process is mandatory in APS. This is done to understand the sensitive spots of the assigned premise and to mark the spots to provide absolute security cover to the area.  Once this process is completed, a solid security model is chalked out to position appropriate number of security guards to the assigned premise.
Also, the parking lot security guards in Memphis, TN of APS are well-equipped with state-of-the-art technologies and advanced gadgets to render security services flawlessly.  Some of the appliances are CCTV cameras, GPS monitoring systems, radio transmitters, cloud software, audio deterrent devices, etc. Therefore, the parking lot security guards of APS are not only skilled but also substantially equipped to secure parking premises tightly.
Also, personalization facilities are also offered to parking lot owners so that they can pick security specifications as per their needs and preferences.
Therefore, if you are searching for a highly professional security company in Memphis, TN for parking lot security then gets in touch with APS for the same.
Contact Access Patrol Services at 866-770-0004 with questions about security guard duties, responsibilities and functions for commercial office properties in California and Arizona or click on https://accesspatrolservice.com