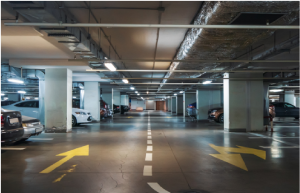 Crimes in parking areas increase manifold during the time of Christmas and New Year.  However, the real fact is the whole car is rarely targeted for stealing, rather convicts target specifically some of the expensive car parts or accessories such as batteries, Stereo or Music systems, tires, headlights and sometimes even wheel covers.  The convicts carry out thefts and vandalism simply by cloaking themselves as car drivers. Therefore, it is essential to secure parking spaces with robust security protection from a reliable security service provider like Access Patrol Services (APS).
APS is an extremely professional security guard company in El Monte & Baldwin Park, CA that hold high proficiency to render absolute security protection to parking garages.  The company has over 25 years of experience thus has considerable expertise to address even the most critical situation in an adept manner. The guards of APS are all BSIS certified and therefore only certified and skilled guards are deployed to the assigned parking lot. Also, the guards of APS are provided training on several aspects which includes rapid decision-making programs, intellectual development programs, power drills and many more. Therefore, APS's guards are highly skilled to sense impending dangers and can act accordingly to defuse the same.
Moreover, the parking lot guards of APS are given special instruction during the time of the festival. Therefore, the guards remain extra vigilant and patrol the assigned premise every 20 minutes to discard piling up of all sorts of suspicious activities.
The best aspect of APS is, the security specialists of APS visit primarily to the assigned parking area beforehand to understand the layout and mark all the sensitive spots and then only formulate a robust security plan. Carrying out this process in APS is mandatory which ensures deliverance of accurate security service delivery parking lots.   Besides, the guards are positioned quite strategically to make the entire perimeter of the parking area falls under the security surveillance system of APS.
Also, technology plays huge role in APS for providing seamless service. The company believes that in today's time without the use of appropriate and advanced technology it is impossible to render highly professional security service facilities.  Therefore, the parking lot security guards of APS use numerous advanced gadgets such as CCTV caners, GPS monitoring systems, radio transmitters, cloud software, audio deterrent devices etc., and many more for errorless parking lot security guard in El Monte & Baldwin Park, CA service delivery.
Also, since APS thrives to achieve higher customer satisfaction, a full customization facility is also offered to each and every client so that they can pick security features as per their needs and preferences. Therefore, if you are searching for a highly professional security guard company in El Monte & Baldwin Park, CA for parking lot security then gets in touch with APS for the same.
Contact Access Patrol Services at 866-770-0004 with questions about security guard duties, responsibilities and functions for commercial office properties in California and Arizona or click on https://accesspatrolservice.com