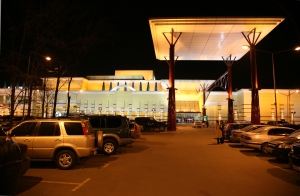 Car accidents, vandalism, murders, thefts, extortions, are recurring occurrences that take place in parking areas. As per the statistics, in a year on average more than 50, 000 cards accidents occur in parking lots.  So, it is immensely crucial for parking lot owners to pay heed to strong security services for their parking lots to deter such accidents and crimes from occurring.
With the parking lot security solutions from Access Patrol Services (APS), you can completely protect your parking lot from uncertain dangers. APS is one of the most efficient security guard service providers in Ventura & Saticoy, CA that provides robust security protection to large as well as small parking zones. Over 26 years APS has been delivering flawless security service to all sorts of parking lot premises.
APS does recognize that every parking area is dissimilar. Hence, before offering security services to any parking area, APS's specialist visits the assigned parking space to detect blind spots, calculate the risk percentage associated with the premise and formulate a robust security model. Once it is done, a blend of armed, static, unarmed and mobile guards are positioned to the parking area.
The main aspect of APS is it deploys only BSIS certified guards to protect any premise. Further, the guards are trained rigorously on power drills; first responder awareness programs intellectual developments programs, rapid decision-making programs and many more. Therefore, APS's guards have the high skill to spot imminent danger and consequently they are adept at making rapid decisions to deter the same.
Besides, the guards assist all the car drivers to find the right spot to park their cars. They persistently patrol the parking lot to minimize accidents and discard suspicious activities.  The guards strictly enforce the parking lot guidelines to the car drivers and make sure that no car is parked in a prohibited area.
Most importantly, APS's guards remain well-equipped with numerous state-of-the-art technologies such as CCTV cameras, alarms, radio transmitters, GPS monitoring systems, flashlights, mobile devices, metal detectors and many more to provide errorless parking lot security guard service providers in Ventura & Saticoy, CA.
Needless to mention, APS is a customer-oriented company and therefore provides a full customization facility.  So, parking lot owners have full liberty to add or eliminate security features as per their needs and preference.
Therefore, if you are someone searching for one of the most efficient security guard service providers in Ventura & Saticoy, CA then contact APS for the same. 100 % quality service will be delivered to you.
Contact Access Patrol Services at 866-770-0004 with questions about security guard duties, responsibilities and functions for commercial office properties in California and Arizona or click on https://accesspatrolservice.com