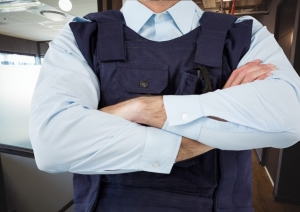 The data and valuables contributing to your business growth must always be protected. However, it might cost you a lot of money if someone manages to break your security and rob away of your valuables.
You might consider hiring the Best Private Security Company in Mission Hills to assist in defending your business. However, finding the perfect security firm to work with might be difficult.
So don't worry; Access Patrol Services has listed the three things you must watch out for when performing this task. Soon, you'll know how to pick the best private security firm.
Reputation & Experience
The first thing to consider is the security company's level of experience. But, of course, this will also relate to its reputation. You should work with a well-known business that has a strong reputation.
How can you be sure they have all the necessary abilities and strategies to defend your company if they lack experience?
Choosing the more established company over the up-and-coming competitors is a wiser investment.
License and Insurance
You should check the company's licenses and insurance after determining whether it has extensive experience and a strong reputation.
Every reputable security firm has a valid license to conduct business as a private security firm. Finding this license should be easy; it needs to be prominently displayed or, at the very least, referenced on their website. You should also seek their insurance information. However, you should steer clear of their services if they are only partially insured.
A trustworthy private security firm has comprehensive insurance coverage to ensure that you won't be responsible for anything that could go wrong, such as damaged equipment.
Qualifications and Training of Staff
Apart from experience, you should also consider the training and credentials of each employee.
Are all security team members properly trained and competent for their positions? In a perfect scenario, you'd like a business that offers you professional security guards, you can count on to do an excellent job.
Likewise, security firms often highlight credentials and training on their websites. If not, you can always inquire, and they ought to be able to respond. If they don't, then that in itself is a warning sign.
Response Times
It is pointless to employ an organization that will arrive a day after the occurrence. Instead, look for a security company that has 24/7/365 response times.Whenever a problem arises, they should arrive immediately.
Call Access Patrol Services at 866-770-0004 or visit https://accesspatrolservice.com for the Best Private Security Company in Mission Hills.