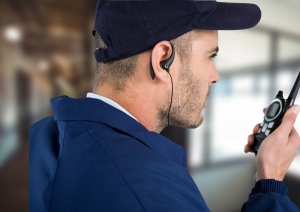 In this hour, security is the most fundamental factor to lead a peaceful life. You cannot refute the fact that, hardly any day passes by without news flashing murders, extortion, robberies, etc. Sadly, we wake up to such news almost every single day! And so, in this taxing situation, it is highly essential to get yourself protected with professional security guards from a reliable security provider like Access Patrol Services (APS).
We, APS are a top security guard company in La Verne & Pomona, CA that provides practical security solutions to clients. We have over 25 years of experience in the security service industry and thus we are capable of handling even the most critical situation in a proficient manner. Moreover, since we take immense pride in our service quality, we only hire BSIS certified security guards in our organization.  In addition, we train them rigorously to improvise their existing physical and intellect capabilities. Therefore, our guard's possess high competency to meet all critical security needs of clients.
The most important factor is, we are a highly client-centric firm and proceed with rendering security services only after understanding the client's security needs. Besides, we pay a visit to the client's premise beforehand to identify the other critical security needs of the assigned premise.  Once this process is completed, a comprehensive security model is chalked out by us to provide absolute protection to the client's property and to the client.
Besides, to ensure maximum security protection, we offer a 24-hour service facility as well. So, clients can avail of our security service at any moment. Plus, we also make sure that the client's premise has an appropriate mix of unarmed, mobile and static, armed security guards to handle dire situations.
Apart from skilled and robust guards, we also focus on implementing the right technologies while providing security service to clients. For this reason, often our organization adapts new techniques and technologies to render superlative security services. Currently, GPS monitoring systems, CCTV cameras, radio transmitters, mobile devices, scanning machines, metal detectors, infrared thermometers, automatic sanitizers, etc., are some of the latest technologies that our guards use extensively for delivering errorless security service.
Therefore, if you are searching for a highly professional and top security guard company in La Verne & Pomona, CA, then get in touch with us ASAP.  We provide both unarmed and armed security guards to clients for superior security protection.
Contact Access Patrol Services at 866-770-0004 with questions about security guard duties, responsibilities and functions for commercial office properties in California and Arizona or click on https://accesspatrolservice.com