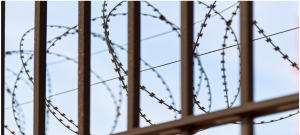 Recently, crimes at cemeteries have been in the news regularly.  Thefts, vandalism, murders, extortion etc., have become more usual in cemeteries than one might think. As per the news, recently few convicts desecrated more than 50 headstones in one night.  Besides, there have been many cases where visitors have been robbed and threatened. These types of criminal activities highlight the need for having stringent security policies to protect cemetery properties.
The fact is people are usually more vulnerable at cemeteries and merely think of any threats or danger.  And that is why it is one of the most targeted places for criminals to carry out their devious motives.  So, to prevent such criminal activities, professional security guards must be present in the cemeteries to protect visitors and cemetery properties.
Here are the top four reasons why you should hire professional cemetery security guards:
Professional security guards have the ability to detect looming dangers and thus can act adeptly to defuse criminal activities from occurring.
Professional security guards understand the importance of frequent patrolling. They remain vigilant and alert during patrolling to discard suspicious activities inside the assigned premises.
Professional cemetery security guards know how to strictly enforce the cemetery guidelines to the visitors thereby helping to maintain the decorum of the cemetery premises.
Professional guards stay extra cautious during funeral processes inside the cemeteries to ensure the process is carried out without any disruption.
Professional guards are also adept at utilizing advanced gadgets such as radio transmitters, CCTV cameras, alarms, metal detectors etc., to provide seamless security service.
So, if you are in search of a professional cemetery security service, then hiring guards from a veteran security company in Eastvale & Jurupa Valley, CA is advisable. Veteran security Company like Access Patrol Services (APS) has the expertise to provide absolute security protection to cemeteries. APS has extensive experience of more than 26 years in the security service domain.  And therefore, APS has the ability to render the most accurate security service to any premise.  The best part of APS is it continually tries to find innovative ways to provide superior security service. It adopts new technologies and equips the guards with the best gadgets such as CCTV cameras, radio transmitters, metal detectors, alarms, and many more for top-quality security protection to the assigned premises.
So, if you are searching for a veteran security company in Eastvale & Jurupa Valley, CA for robust cemetery security, get in touch with APS for the same.
Contact Access Patrol Services at 866-770-0004 with questions about security guard duties, responsibilities and functions for commercial office properties in California and Arizona or click on https://accesspatrolservice.com