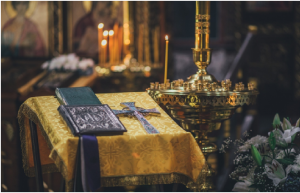 Lately, it has been observed that thefts and vandalisms are now habitually occurring in churches and places of worship due to lenient security service facilities in these premises. And so, hearing church crime is something which we are now very much used to. Many surveys revealed that by the end of 2025 financial church crime might cross the $80billion mark. This is indeed surprising. Another harsh fact is many church crimes are also not reported and included in the statistics. So, you can well imagine if the real statistics are taken into count what would be the statistics. Therefore, it is essential that churches should consider more stringent security services for their premises.
Access Patrol Services (APS) is one such security company in Jurupa Valley & Eastvale, CA that provides robust security guard services to churches. The church security guards of APS are specially trained and all of them are BSIS qualified. Therefore, only qualified guards are deployed to churches for rendering security services.
Besides, frequent training sessions on crowd control management, power drills, rapid- decision making are conducted for the guards. Therefore, the guards are adept at handling all types of critical security threats that may arise in churches. The guards of APS also possess the ability to recognize looming danger and thus can act accordingly.
To ensure total protection of the assigned church premise, the security guards of APS continuously patrol all the sensitive areas of the Churches to discard piling up of suspicious activities. Also, the guards enforce the church guidelines to maintain the decorum of the church premises. The company APS has more than 25 years of experience in the field of security service and thus has the expertise to render professional security service to all types of church premises. Besides, only after understanding the security needs of the church authority, a robust security plan is chalked out to render accurate security service facilities. In fact, security specialists of APS also visit the assigned church premise beforehand to scrutinize the layout, know the sensitive area and deliver accurate security service to church premises.
Also, many advanced technologies such as CCTV cameras, GPS monitoring systems, radio transmitters, scanning machines, metal detectors are some of the gadgets that are extensively used by church security guards of APS for delivering errorless security service facilities.
Therefore, if you are searching for a professional security company in Jurupa Valley & Eastvale, CA for absolute church security, then gets in touch with APS for the same.
Contact Access Patrol Services at 866-770-0004 with questions about security guard duties, responsibilities and functions for commercial office properties in California and Arizona or click on https://accesspatrolservice.com