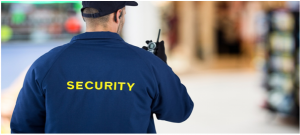 If you are an event organizer, you would know that single-handedly managing all the responsibilities and duties of an event is a Herculean task. And, on top of that if you constantly have to keep a check on all the entries and exits of the guests for security purposes, then your event might not run as per your expectation.
So, if you are arranging a medium to large-scale event in the near future, make sure that apart from food, drinks, music and decorations, your venue also has resilient security services. The fact is if your event's premise is not well guarded and secured, then deterring unauthorized access can be difficult.  Opportunist thieves and manipulative minds look for events that don't have proper security protection.  Hence, hiring professional event security services in Weldon & Onyx, CA is one of the most essential factors to secure your event and make it successful.
When we talk about professional security services, Access Patrol Services (APS) is the bfor securing events. APS adapts the most innovative security measures to deliver absolute security service to event premises. A comprehensive security model is crafted by APS's security specialist based on the layout of the event's premise.  And thereafter, security guards are positioned at the event site for absolute security coverage.
The event guards of APS are trained meticulously to spot dangers and thus can prevent unwanted incidents such as thefts and vandalism. These guards also have the ability to handle irate, alcoholic and aggressive guests professionally.  Note, that the guards deployed by APS are all BSIS certified and experienced. Hence, the guards are aware of their responsibilities and duties and stay on their toes throughout the event to establish a secure ambience.
APS believes in blending advanced techniques and technologies to address security threats in an event. Therefore, the guards are provided with various security gadgets such as radio transmitters, CCTV cameras, GPS monitoring systems, metal detectors, scanning machines, infrared thermometers, automatic sanitizers and many more. Hence, trusting the security service of APS won't be a disappointment for you. Honestly, APS is known for its commitment to delivering ultimate security protection to all types of events
The company has an experience of more than 26 years in the event security service domain. Hence, hold the exposure to render absolute security protection to all types and sizes of events.
Therefore, if you are searching for the most preferred security company in Weldon & Onyx, CA for professional event security services, get in touch with APS for the same.
Contact Access Patrol Services at 866-770-0004 with questions about security guard duties, responsibilities and functions for commercial office properties in California and Arizona or click on https://accesspatrolservice.com