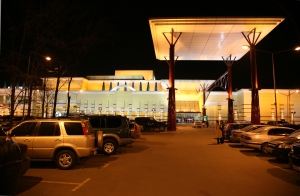 As per FBI data from Crime Data Explorer, parking lots are the third most common places of violent crimes in the United States.  The fact is, some parking lots are poorly lit and have faulty design that helps convicts or intruders to commit crimes effortlessly. They take the opportunity to pull out expensive car parts like music systems, tail lights, batteries etc. Apart from this, murder extortions and many other brutal crimes have also become common is parking garages.  Hence, to protect parking spaces from crimes, adequate lighting, fencing and professional security guards are a must.
It is known fact that criminals feel intimidated when there is sufficient number of security guards present in the concerned premises and think twice to invade the place.  So, if you are in need of escalating parking lot security, you must trust a genuine and veteran security service provider in Menifee & Perris, CA. To choose genuine companies here are some points you must consider:
Reputation:   One of the most vital factors to take in to account while choosing a security provider is its reputation. You must opt for companies that have a good track record.  Seek for references or speak to other businesses or individuals who have used the company's services.
Experience: another main factor is the experience of the company. If a company has been operating in the security service domain for more than a decade it is usually reliable and competent to provide high quality security facilities.
Licensing and insurance:  Make sure the company you pick is licensed by the state and insured. This will ensure you authentic security protection.
Staffing: The security company you choose must have BSIS certified security guards.  BSIS certification of security personnel is a must to get authentic security service. The guards who are BSIS certified are skilled, trained and efficient.  Hence, it is highly imperative that you choose a company that solely deploys BSIS certified guards to its clients.
And now, if you are searching one such  veteran security service provider in Menifee & Perris, CA that has all these features then Access Patrol Services (APS) is an ideal option for you. APS is a professional security company that offers complete parking lot security solution to all sizes of parking spaces. APS holds more than 26 years of experience in the parking lot security. And, hence is proficient to cater to the needs of the all types of parking lots. A solid security strategy is structured based on the entire perimeter/ layout of the parking lot before rendering services.  And once this process is completed, only BSIS certified security guards are deployed to the site for robust protection of the parking garages.
Most importantly, security guards of APS are provided with intensive training to boost their skills. The fact is training is an important part in APS.  The company recognizes that frequently training is quintessential to keep the flexibility, and robustness of the guards.  Besides, training also helps the guars to stay ip to date with the best advanced security practices.  And for this reason, many training programs are conducted for the guards which comprises, power drills, intellect development trainings, rapid decision making programs, threat detection and prevention programs, crowd control management and many more.  These training sessions helps the guards to physically handle demanding situations, such as chasing a suspect or defending against an attacker.
Beside, APS deeply recognizes that consistent patrolling is another factor that can dampen the risk of all types of threats in the parking space.  The guards of APS hence persistently patrol the entire premise to keep a thorough vigilance of the site. They help to discard the piling up of suspicious activities and take rapid action to deter threats from occurring.   Also, at frequent intervals, training sessions are arranged for the parking lot guards for enhancing their skills.  Hence, APS's parking lot guards are meticulously skilled to provide supreme security protection to parking lots.
Moreover, parking lots are provided with both armed as well as unarmed guards, to ensure complete security coverage. These guards are also provided with many state-of-the-art gadgets such as CCTV cameras, radio transmitters, alarms, scanning machines, GPS monitoring systems, cloud software, mobile devices, metal detectors, mobile devices and many more for errorless security service delivery. Moreover, APS offers round the clock service to the assigned premise to provide complete protection and to address emergency critical situations. Plus, short term contract facility is also offered to the client.
Therefore, if you are searching for highly professional or veteran security service provider in Menifee & Perris, CA then get in touch with APS for the same. 100 % professional parking lot security service will be delivered to you at a reasonable rate.
Contact Access Patrol Services at 866-770-0004 with questions about security guard duties, responsibilities and functions for commercial office properties in California and Arizona or click on https://accesspatrolservice.com