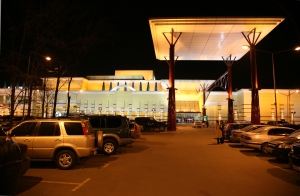 As per FBI data from Crime Data Explorer, parking lots are the third most common places of violent crimes in the United States.  The fact is, some parking lots are poorly lit and have faulty design that helps convicts or intruders to commit crimes effortlessly. They take the opportunity to pull out expensive car parts like music systems, tail lights, batteries etc. Apart from this, murder extortions and many other brutal crimes have also become common is parking garages.  Hence, to protect parking spaces from crimes, adequate lighting, fencing and professional security guards are a must.
It is known fact that criminals feel intimidated when there is sufficient number of security guards present in the concerned premises and think twice to invade the place.  So, if you are in need of escalating parking lot security, you must trust a genuine and veteran security service provider in Menifee & Perris, CA.
Access Patrol Services (APS) is a professional security company that offers complete parking lot security solution to all sizes of parking spaces. APS holds more than 26 years of experience in the parking lot security. And, hence is proficient to cater to the needs of the all types of parking lots. A solid security strategy is structured based on the entire perimeter/ layout of the parking lot before rendering services.  And once this process is completed, only BSIS certified security guards are deployed to the site for robust protection of the parking garages.
Beside, APS deeply recognizes that consistent patrolling is another factor that can dampen the risk of all types of threats in the parking space.  The guards of APS hence persistently patrol the entire premise to keep a thorough vigilance of the site. They help to discard the piling up of suspicious activities and take rapid action to deter threats from occurring.   Also, at frequent intervals, training sessions are arranged for the parking lot guards for enhancing their skills.  Hence, APS's parking lot guards are meticulously skilled to provide supreme security protection to parking lots.
Moreover, parking lots are provided with both armed as well as unarmed guards, to ensure complete security coverage. These guards are also provided with many state-of-the-art gadgets such as CCTV cameras, radio transmitters, alarms, metal detectors, mobile devices and many more for errorless security service delivery.
Therefore, if you are searching for highly professional or veteran security service provider in Menifee & Perris, CA then get in touch with APS for the same.
Contact Access Patrol Services at 866-770-0004 with questions about security guard duties, responsibilities and functions for commercial office properties in California and Arizona or click on https://accesspatrolservice.com