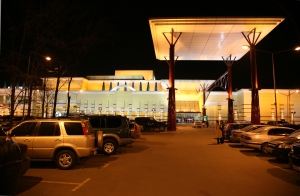 Car accidents, thefts, vandalism, extortions are not unusual events that take place in parking areas. But still, many of us believe that parking lots are not prone to many risks. If we talk about the statistics, you will know that on average, in a year more than 50, 000 car accidents take place in parking spaces. So, it is mandatory to secure parking lots with highly professional security services to establish a safe place to park cars/ vehicles.
Access Patrol Services (APS) is one of the most professional security guard companies in Goleta & Isla Vista, CA that provides absolute parking lot security solutions to large as well as small parking zones. APS recognizes that every parking area is different. Therefore, before offering security services, APS's security specialist visits the assigned parking space. This process is compulsorily carried out to detect all the critical or blind spots of the parking space, calculate the risk percentage associated with the lot and formulate a detailed security model for the parking lot.
Most importantly, all the security guards deployed by APS are BSIS certified so no unskilled or uncertified guards are provided to the client. Further, the guards are provided with numerous training sessions which comprise power drills, intellectual development programs, rapid decision-making programs and many more. Therefore, the guards have the skill to spot impending danger quickly. Consequently, they are quick in making apt decisions as well.
Besides, the guards help in assisting all the car drivers in finding an appropriate spot to park their car.  They relentlessly patrol the parking lot to discard piling up of suspicious activities and take immediate action if they find any. Also, they make sure that no car is parked in a prohibited area.  Most importantly, APS's guards are also well-equipped with many state of the art technologies such as CCTV cameras, radio transmitters, GPS monitoring systems, flashlights, mobile devices, alarms, metal detectors and many more to provide errorless parking lot security.
Needless to mention, APS offers a full customization facility to all its client so that they can choose security features as per their needs and preferences. The fact is, for over 25 years APS has been delivering seamless security service to all sorts of premises including the parking lot.
Therefore, if you are someone looking for one of the most professional security guard companies in Goleta & Isla Vista, CA then contact APS for the same. 100 % quality service will be delivered to you.
Contact Access Patrol Services at 866-770-0004 with questions about security guard duties, responsibilities and functions for commercial office properties in California and Arizona or click on https://accesspatrolservice.com