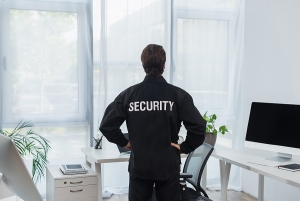 A crucial component of both daily living and business is security. You must ensure your finances and investments remain safe, particularly if you own a business. This takes a lot of effort and resources. However, you can improve your security system, hire a private security guard, or install security equipment around your facility.
But sometimes, more than these measures are needed. Here are some signs that tell you to need professional security guards in Beverly Hills for your business
After Acquiring Larger Facilities
You should hire a company to manage security, whether it's a more enticing office location, expensive modern infrastructure, or even just a parking lot. Parking lots should never be overlooked because any potential security breach may scare off potential customers. It would be best if you did not continue using your old site's security measures. The same holds for protecting your assets; you should not cut corners.
When The Size of Your Company Increases
Engage a security firm immediately if your company or commercial operations exceed their scope. They'll have private security guards to handle all the associated logistics, relieving you of much tension. You'll also have more time to concentrate on all the new responsibilities the expansion will bring.
Growing Security Risks
Despite being unpleasant realities, vandalism and theft are preventable. When theft and shoplifting become a problem, you must hire a security company like Access Patrol Services. Having multiple options to mitigate security issues is one of the benefits of working with security companies. For example, instead of trying to restore stolen or vandalised items, the emphasis would be on preventing thefts.
When the Number of People Exceeds the Firm
Many more employees will work in the office as your business expands. Because of these changes, you might have expert eyes on deck to make sure your company functions appropriately.
The professional security guards in Beverly Hills will take care of everything while overseeing any changes in the workforce. The security credentials and discipline of fresh hires thus would not be a concern for you.
This is a partial list because other circumstances can make hiring a security company essential. For example, these companies may look over your premises and put in place the necessary security improvements and theft prevention methods to increase security. This way, significant losses are avoided, and you have fewer things to worry about.
Contact Access Patrol Services at 866-770-0004. For more details, click on https://accesspatrolservice.com.