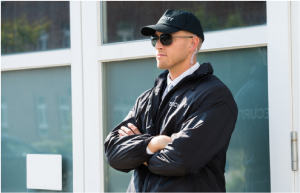 Hire a trustworthy security guard company in Carson & Torrance, CA for getting complete professional security protection
With the onset of festivities, muggers and burglars also start maneuvering new ways to commit crimes. Each year, particularly during this season and in the month of December, numerous crimes are heavily reported. According to National Crime Victimization Survey (NCVS), robbery and larceny spike tremendously during this time.  In fact, it was observed that a number of convicts wait for the entire year for this period to arrive.  Hence, during this time getting proper security protection from a reliable company like Access Patrol Services (APS) becomes immensely crucial.
APS is a veteran and highly trustworthy security guard company in Carson & Torrance, CA that aims to deliver the highest quality service to clients at a reasonable rate.  The fact is, the company prioritizes customer satisfaction enormously which drives them to achieve excellence. APS deeply comprehends the security needs of each and every client and formulate the security model as per the client's suitability.
Over 25 years, APS is standing sturdily in the market only due to its flawless service delivery. Most importantly, APS's guards are elected circumspectly and until and unless the guards have proper BSIS certification and a substantial amount of experience in the security service domain, they are not hired.  Besides, the guards are trained in the best possible manner to keep them flexible, robust and professional.  Power training, intellectual development programs, crowd control management, rapid decision-making strategies are some of the mandatory programs that are conducted religiously in APS for enhancing the skills of their security guards. Also, the guards are provided with advanced and latest gadgets to upgrade their service quality.  Consequently, the guards of APS are extremely professional, skilled and robust to render professional security protection to clients.
Another important factor of APS is it structures a security model based on the assigned layout and also on the needs and requirements of the clients. Therefore, usually, accurate security solutions are rendered to the clients.  Moreover to provide complete and strong protection a mix of armed, unarmed, static and mobile guards are allotted to the site.
Apart from skilled guards, CCTV cameras, radio transmitters, mobile devices, metal detectors, GPS monitoring systems are also used by the guards of APS for flawless service delivery. Moreover, since the guards are highly trained individuals they have the unique ability to identify uncertain threats and thus have the capability to take quick action to defuse crimes from occurring on the site. Hence, clients can completely rely on APS for premium and seamless security service facilities.
So, if you are in search of a trustworthy security guard company in Carson & Torrance, CA for professional security protection, then get in touch with APS ASAP. 100% guaranteed professional service will be provided to you at a reasonable rate.
Contact Access Patrol Services at 866-770-0004 with questions about security guard duties, responsibilities and functions for commercial office properties in California and Arizona or click on https://accesspatrolservice.com