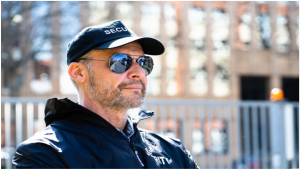 One of the most essential aspects to lead a happy life is to have peace of mind. Without peace of mind, one cannot concentrate on daily activities or focus on the important things in life. But, at present with the rise in crime rate, it seems impossible to achieve the same.  Murders, thefts, robberies, and vandalism are occurring on an everyday basis.  Therefore, it is of utmost necessity to get professional security protection to lead an anxious-free life.
With Access Patrol Services (APS) you can get total security protection. The guards are highly trained individuals and updated with modern security techniques to render highly professional security services to clients. APS guards have the ability to sense approaching danger and can take fast action to eliminate the same. They are highly responsive to emergency situations. Most importantly, they are all BSIS-certified and experienced security protectors.
Besides, rapid decision-making programs, power drills, intellectual development programs, rapid decision-making programs, first responder awareness programs, threat detection and prevention and many more programs are arranged for APS's guards to keep them effective and flexible. APS carries over 26+ years of experience and thus has the expertise to handle intense and unexpected situations proficiently so, if you get associated with APS's security service, then you can rest assured that you will get solid security protection. Currently, APS is known to be the most professional security guard company in Santa Clarita & San Fernando, CA.
Also,  APS's guards use various kinds of space-age gadgets such as  CCTV cameras,  GPS monitoring systems,  radio transmitters, flashlights, metal detectors, scanning machines, infrared thermometers, automatic sanitisers, cloud devices, biometric access control devices, alarms, mobile devices and many more.  Therefore, they are also highly equipped with advanced gadgets to provide seamless security service to clients.  Plus, APS offers round-the-clock service facilities to its clients to meet their urgent security requirements.
Needless to mention, APS is open to customized services. And for them, customer satisfaction is their top priority. So, before chalking out security strategies, APS's security specialist takes into account all the needs and preferences of our customers and then only proceeds to make a final security plan.
Therefore, if you are seeking professional security protection, then choose APS as it is the most professional security guard company in Santa Clarita & San Fernando, CA.
Contact Access Patrol Services at 866-770-0004 with questions about security guard duties, responsibilities and functions for commercial office properties in California and Arizona or click on https://accesspatrolservice.com