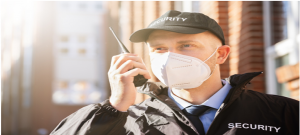 At present, achieving peace of mind is nearly impossible. With so many crimes occurring on day to day basis, fear, tension and anxiety are constant feelings. We hear news about murders, extortion, robberies, etc., every single day. Therefore, to abate the feeling of tension and anxiety and to stay protected, it is must to have professional security protection from Access Patrol Services (APS).
APS is known to be the most robust security service provider in Carson & Torrance, CA that offers impeccable security protection to clients. To avert suspicious activities or to defuse crime occurrences, the guards of ACS stay extremely vigilant throughout their duty hours and also patrol the premise persistently. The ACS team comprises highly skilled, trained and BSIS-certified security personnel who hold high ability to quickly respond to emergencies.
Besides, many training sessions are arranged for the APS guards to uplift their flexibility and robustness. Hence, these guards are highly efficient in detecting looming dangers and know when to act to defuse crimes from occurring.  Some of the compulsory training sessions for the guards are power drills, intellect development programs, first responder awareness programs, rapid decision-making programs etc. Also, an endless number of the state of the art gadgets such as CCTV cameras, GPS monitoring systems,  radio transmitters, metal detectors, scanning machines,  flashlights, etc., are provided to APS's guards to render superlative security service to clients.
Most importantly, APS's specialist crafts a special security model based on the client's needs and preferences and location. The fact is, APS is known for its high accuracy to deliver solid security strategies. It has been in the security industry for more than 26 years, and hence, it has the competence to cater to all the security needs of clients. Moreover, to provide ultimate security protection, a 24-hour security service facility is also provided to the clients.  Plus, clients are offered customization facilities so that they can pick security features as per their needs and preferences.  For instance – if the client demands more armed security guards or more patrol security guards, then without any delay ACS would arrange the same.
Therefore, if you are searching for a highly professional or robust security service provider in Carson & Torrance, CA for ultimate professional security protection, then get in touch with us ASAP.
If you want further information, contact Access Patrol Services at 866-770-0004 with questions about security guard duties, responsibilities and functions for commercial office properties in California and Arizona or click on https://accesspatrolservice.com