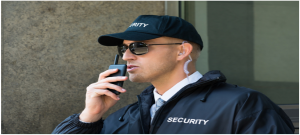 Currently, it is difficult to lead a safe life without having proper security protection.  Murders, robberies and thefts are usual incidents these days that are transpiring every day.  Hence, in this taxing situation focusing on the safety and security of ourselves or our loved ones is extremely crucial.  So, if you are planning to get security protection, it is also essential for you to hire services from a reliable security company.
Access Patrol Services (APS) is one of the most trustworthy security companies in McFarland & Delano, CA that offers tailor-made security solutions to customers. The specialists of APS craft an exclusive security model depending upon the location and risk percentage associated with the client premises. Moreover, the guards provided by APS are BSIS certified and experienced. Therefore, clients can rely completely on APS as only qualified and skilled security guards are deployed to them These guards are provided training to keep them active and robust. Some of the regular training sessions for the guards consist of power drills, rapid decision-making skills, intellectual development skills, etc. Therefore, you can completely trust the guards of APS for complete professional security service.
These guards consistently patrol the premises of the client to eliminate suspicious activities. Also, since these guards are trained rigorously they are quick to take action in times of need.  They also have the ability to detect impending dangers and thus are proficient to defuse all kinds of threats.
APS has been in the security business for more than 26 years and owing to such extensive experience it has the ability to render security services with absolute accuracy. Also, the guards are provided with many modern security gadgets such as CCTV cameras, radio transmitters, flashlights, mobile devices, metal detectors, alarms etc., to ensure top-quality security protection.  Besides, APS being a highly customer-centric company provides opportunities to its customer to incorporate or add security features as per their needs and preference.  Besides, round the clock service facility is also offered to the client to meet their urgent security need.
Therefore, if you are searching for one of the most trustworthy security company in McFarland & Delano, CA then gets in touch with APS for the same. 100% professional security service will be delivered to you at a reasonable rate.
Contact Access Patrol Services at 866-770-0004 with questions about security guard duties, responsibilities and functions for commercial office properties in California and Arizona or click on https://accesspatrolservice.com