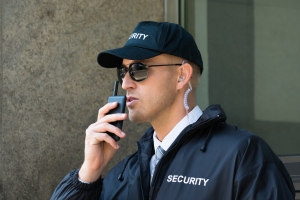 With the tremendous rise in crime rate, it is hard to lead a safe life without proper security protection.  Murders, thefts, robberies are now becoming so prevalent incidents these days that we hardly care.  But ignoring these incidents and not taking a precautionary step for your safety and security can be death-defying. It is time, that you get proper security protection for yourself and your loved ones to lead a happy and peaceful life.
Access Patrol Services (APS) is a top professional security company in Orange & North Tustin, CA that provides superior protection from uncertain threats by providing experienced and trained guards to clients. The company has more than 25 years of experience in this domain and therefore holds tremendous proficiency to render accurate security solutions to clients.
Honestly, APS is a highly quality conscious firm and hence employs only BSIS certified guards in its organization. So, if you are looking out for professional security guards from a trustworthy source then APS should be your first choice as it is one of the trusted security guard companies in California.  The company is known for accurately addressing all security concerns of clients.
Besides, APS trains all guards extensively on various security aspects to keep them vigilant, active, robust, and flexible. Some of the training sessions are power drills, rapid-decision making problems; Therefore, APS guards possess the aptitude to spot looming dangers speedily and thus are efficient enough to take rapid decisions in times of emergency. The training sessions usually include power training, intellectual development training, decision-making training, etc. So, you can put your 100% trust in APS's security guards for robust security protection.
Moreover, APS believes that it is near to impossible to offer high-quality security services without implementing technology into the security services. Hence, APS's security guards are well equipped with advanced or latest gadgets such as radio transmitters, CCTV cameras, GPS monitoring systems, scanning machines, metal detectors, biometrics, scanning machines, mobile devices, cloud software, infrared thermometers, automatic sanitizers, etc., are used by the APS guards for an excellent quality security service delivery to clients.
Therefore, if you are searching for a highly professional security company in Orange & North Tustin, CA then, contact APS for the same. 100% guaranteed high-quality security services will be delivered to you at a reasonable rate.
Contact Access Patrol Services at 866-770-0004 with questions about security guard duties, responsibilities and functions for commercial office properties in California and Arizona or click on https://accesspatrolservice.com