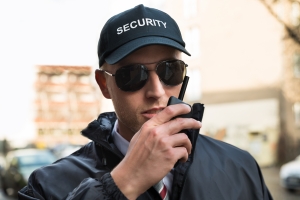 Security has never been more decisive than it is today.  With murders, thefts, robberies, extortions occurring every second, it is hard to maintain the right peace of mind. So, if you are in urgent need of security protection, then choose a trustworthy security provider like Access Patrol Services (APS) for highly professional security services.
We, Access Patrol Services (APS) are the most preferred security guard company in Arcadia & Duarte, CA, due to our indomitable spirit to provide nothing but the best quality security service to clients. The company has been known to provide flawless security service for more than 25 years. And owing to such experience in this domain, we have developed high competency to deliver accurate and professional security services to clients.
All the guards we appoint are BSIS certified and so uncertified guards aren't allocated to the client's site. Plus, our team consists of highly efficient armed, unarmed, static and mobile guards to provide seamless security service at sites. Moreover, to improvise the skill sets of the guards, frequent training sessions are conducted. This is the reason; APS guards are extremely intelligent and robust to detect looming danger.
Apart from this, implementing advanced technologies with the right strategy is our main aspect. We don't proceed to render security service to any site until and unless we analyze the site. Hence, our experts primarily visit the premise to understand the critical points and to calculate the risk percentage associated with the site.  Once this process is finished, then only our expert formulates a robust security model to provide absolute security cover to the site.
Moreover, as mentioned earlier, APS is immensely inclined to implement technologies while delivering security services.  Therefore, many sophisticated gadgets such as radio transmitters, mobile devices, CCTV cameras, GPS monitoring systems, flashlights, metal detectors, cloud software, etc., are used by the guards of APS to ensure 100 % security protection.
In addition, APS offers customization facilities to clients so that they can pick security specifications as per their needs and preferences. For instance – if a client requires more armed security guards or foot patrol services instead of unarmed guards and vehicle patrol services, then APS arranges the same within a short span of time, without involving the customer in many formalities. Also, APS provides a short term contract facility to clients so that they can cancel the contract at any moment, if not satisfied with the services.
Therefore, if you are looking out for the most preferred security guard company in Arcadia & Duarte, CA then get in touch with us ASAP.
Contact Access Patrol Services at 866-770-0004 with questions about security guard duties, responsibilities and functions for commercial office properties in California and Arizona or click on https://accesspatrolservice.com