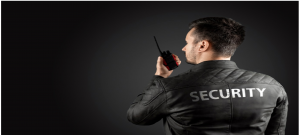 With the intensification of the crime rate, it is fundamental to get professional security services to safeguard ourselves from all types of uncertain dangers.  If we remain ignorant about the crime occurrences, assuming that we will never fall victim to such crimes, then we are inviting risk. It is better to take proper precautionary steps beforehand to lead a peaceful life.
Access Patrol Services (APS) is a popular security guard company in Fullerton & La Habra, CA which has been known to offer highly professional security service for more than 26 years.  It has a team of efficient and stout unarmed and armed security guards who are trained to provide absolute protection to clients. The guards' hired in APS are BSIS certified and are imparted with various facts concerning critical aspects they might encounter while providing security service to high-risk areas.  Plus, regular training sessions are conducted for them to improvise their skills. Some of the mandatory training sessions are rapid decision-making programs, intellectual development programs, crowd control management, power drills, and many more. Hence, the guards of APS are competent, observant, and knowledgeable to deliver accurate professional security service to clients.
Moreover, for an extra layer of protection, round the clock service facility is also offered to the clients. Additionally, foot patrol and vehicle patrol services are also offered.   Patrolling is an efficient way of providing maximum protection. The fact is APS structures a comprehensive security plan based on the client premise and then positions the guards strategically to ensure absolute security cover to the client premise.
Moreover, APS relies on modern technologies for delivering flawless service delivery. Therefore, many advanced gadgets such as RFID tags, radio transmitters, CCTV cameras, GPS monitoring systems, biometric access control systems, flashlights, metal detectors, scanning machines, cloud software, mobile devices, automatic sanitizer, infra-red thermometer, and many other appliances are used by the APS guards.
Lastly,   APS greatly values its customer and hence offer customization option to its clients so that they can alter or choose security features as per their choice or preferences.
APS also provides full liberty to its clients to cancel the contract at any point in time, if not satisfied with the service quality. Therefore, if you are searching for a popular security guard company in Fullerton & La Habra, CA for highly professional security service in Fullerton & La Habra, CA then gets in touch with APS.
Contact Access Patrol Services at 866-770-0004 with questions about security guard duties, responsibilities and functions for commercial office properties in California and Arizona or click on https://accesspatrolservice.com