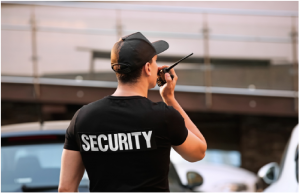 Individuals who enjoy dealing with various situations, giving back to the community and having schedule flexibility often tend to join the security team. Becoming a security guard could be ideal if you're prepared to go on a new career path.
Experts from Access Patrol services say that a security guard's job is stressful but rewarding. Here are some reasons to become a professional security guard in Garden Grove.
Amazing experience
Whether you remain a security guard, enter law enforcement, or choose another career route, being a security guard will give you stellar job experience. Furthermore, they are in constant demand, so you should have no trouble finding employment if you enjoy your security work.
Beginning of a rewarding career
There are numerous options to improve your abilities and advance in the field, whether you want to work as a security guard part-time or make it your full-time job. Many security officers eventually find employment in law enforcement or are law enforcement officers who moonlight for extra money.
Boost your observing abilities
Watching people and events, places, and interactions is part of your job as a security guard. In just a few days of employment, your ability to observe things will significantly increase; once you work in this line of work, nothing will escape your notice.
Learn practical crisis management skills
Being a guard entitles you to first responder status, requiring you to receive training in anything from CPR to firefighting. Everyone appreciates someone who can maintain composure in a crisis, making this helpful training both on the job and in everyday life.
Alone and teamwork
While some of us prefer to work in teams and others prefer to work alone, most people want a balance of the two, and a security career can offer that. Sometimes you'll be working alone for hours; other times, you'll need to consult your teammates to address a challenge.
Increased Communication Skills.
This job will be enjoyable if you enjoy interacting and conversing with new individuals. Your ability to work with people will improve as you advance in the field.
Make a difference by helping people
Most significantly, security officers help others by keeping them secure. For the proper person, it can be a lucrative job.
Do you want to become a professional security guard in Garden Grove? We're here to help. Contact Access Patrol Services at 866-770-0004 with your questions. For more details, click on https://accesspatrolservice.com.