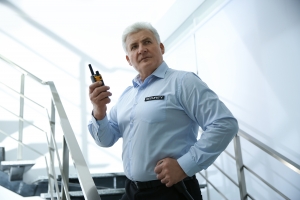 The number of security service providers is increasing. Not all providers are the same. It's important to check the reputation and experience of the guard service before enlisting its help. New companies might look attractive but inexperience in the security service field might lead to security breaches that could result in damaged or lost property and even injury.
When you're looking for a quality security service for your residence or business, rely on a guard company you can trust.
Access Patrol Services (APS) is known for providing a high level of professional security service in Fremont & Milpitas, CA. For more than 25 years, the company has provided security services for businesses, individuals, retailers, public and private events, houses of worship, construction sites, manufacturing plants, medical facilities, gated communities and schools. APS guards are BSIS certified and receive continuing education training annually.
Each client is unique. APS provides security measures that meet the needs of the client. Once a security plan is created, APS deploys guards to a client site with the security skill levels needed for the job. We offer armed and unarmed security guards, bilingual guards, guards who are specifically trained for crowd control, for example, or for school security.
APS incorporates the latest technology including RFID tags, CCTV cameras, GPS monitoring system, biometric access control systems, radio transmitters, metal detectors and scanning machines.
If you are seeking a company that provides professional security guard services in Fremont & Milpitas, CA, contact Access Patrol Services at 866-770-0004 with questions about security guard duties, responsibilities and functions or click on https://accesspatrolservice.com.