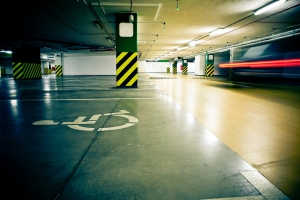 The demand for parking lot security has always been high. However, due to the recent escalation in crime numbers, parking lot security is even more in demand now. It has been observed that thefts and vandalisms are common in car parking lots where the security surveillance is less. This makes the need for professional security guards in parking lots an absolute necessity. Given below are some of the crucial reasons to hire parking lot security guards:
Examining the entrance and exit points
Criminals can be deterred by patrolling the parking lot and searching for potential problems. Every vehicle entering and leaving the parking lots is double-checked by the security officer in command of those points. Security guards also arrange cars in parking lots to regulate traffic flow, deter reckless drivers, and evict squatters. All vehicles, including ambulances, can easily enter and exit the parking area. It is assured that the parking lots are risk-free by routinely inspecting the parking spaces and direction signs in entrance and exit ways.
Ensure Parking Rules and Regulations are Obeyed
Security personnel in the parking spaces aid in enforcing the laws and regulations that drivers and guests must follow. Parking is only permitted in the designated locations, and guards strictly enforce this rule. Unauthorized cars aren't allowed in the parking lots are assured by the professional parking lot security guards. The guards are also responsible for imposing penalties on lawbreakers who violate rules and the law.
Daily Parking Lot Activity Reports
Parking lot security guards keep track of frequent check-ins and check-outs and make a comprehensive report. They make sure to inform the owner of the parking lot if there are any robberies, vandalism incidents, or carjackings in the neighborhood. They frequently report upkeep problems when alarms or CCTV cameras stop working.
Setting Up Reminder Signs
People frequently haste to get to their destination when they park their cars in commercial lots. Because people are uninformed of the illegal activity going on around them, they occasionally fail to think about securing the doors or windows of their cars. In fact, this increases how dangerous the parking lot is. Security personnel post warning signs to encourage visitors to glance about and secure their belongings as a solution to this problem. Moreover, speed and caution signs play a significant role in preventing chaos and accidents.
So, if you want to hire professional security guard services in Menifee & Lake Elsinore, CA, then look no further
We, Access Patrol Service (APS) are an eminent security service provider that offers superior security guard services in Menifee & Lake Elsinore, CA to protect large and small areas including parking lots. Our organization has over 50 years of experience in this arena and so we have substantial proficiency to cater highly professional security service to client. Moreover, we employ BSIS certified security guards in our organization; therefore only licensed guards are positioned to the client site.
Honestly, we do acknowledge that every parking lot layout is different and so we formulate separate security model for each parking lot. Therefore, before catering security service to parking lot, our security specialist first visit the place to analyses the security requirement and then structure a security model. Thereafter, sufficient number of parking lot security guards is allocated to the area for total security coverage. We also ensure that right mix of armed, unarmed, mobile and fixed guards are allocated to the parking lot for ample protection from uncertain threats.
Furthermore, we frequently keep training sessions for our security guards to enhance their physical and mental capabilities. Thus, they have the capability to identify looming danger immediately and thus can act quickly to deter crimes form occurring. Therefore, we can strongly claim that our parking lot security guards are not only robust and flexible but are also quick decision maker.
In addition to this, our guards use numerous advanced and latest technologies such as RFID tags, CCTV cameras, GPS monitoring system, radio transmitters, metal detector, scanning machines, flashlights, cloud software, mobile devices and other latest gadgets etc. for seamless security service delivery.
Furthermore, our parking lot security guards also provide round the clock service facility. Hence, our guards provide complete parking security throughout the day. Last but not the least, we provide our client with best customized service facility so that they can choose or add security specifications according to their needs and preferences.
So, if you are looking out for highly professional security guard services in Menifee & Lake Elsinore, CA, then do contact APS for the same. We guarantee 100% protection to the client.
Contact Access Patrol Services at 866-770-0004 with questions about security guard duties, responsibilities and functions for commercial office properties in California and Arizona or click on https://accesspatrolservice.com .