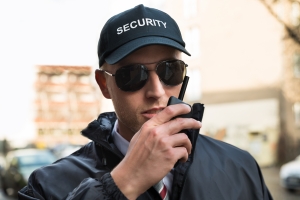 The security industry today is revolutionized by video technology. According to professional security guards in Ballard, today, video surveillance monitoring equipment has become more cost-effective than ever. In addition, there also easy to set up. No wonder professional security guard companies like Access Patrol Services provide video surveillance monitoring services for their clients to ensure added protection.
Suppose you are still in a dilemma whether to pay for human security guards to keep an eye on your facility or use artificial intelligence assembled into security cameras to ensure double protection. In that case, this article is a must-read for you. Security officers from Access Patrol Services have shared the importance of video surveillance monitoring in today's world. Continue reading to learn more:
Affordable
Yes, you heard that right! Professional security guards in Ballard opine that with the help of video surveillance monitoring, you can monitor larger areas more effectively. A single security guard patrolling your property has a limited line of sight. Hence, his eyes can monitor a limited area at any instant. The moment Your security guard is patrolling on one side of the facility, the burglars can be doing their activities on the other side.
With video surveillance monitoring, the security guards can have eyes on all over your property at once. And the best thing is this security tool is budget-friendly. Moreover, after installation, the monitoring fees are also reasonable.
Better Crime Deterrent
As opined by Access Patrol Services, Video surveillance monitoring east more effective when it comes to deterring crimes. With remote guarding, the security guards can immediately contact law enforcement personnel when the criminal is in action. Furthermore, with video surveillance monitoring, the law enforcement officers get some idea of the way of escape of the criminals. The footage gives clear descriptions of the trespassers and how they committed the crime.
360° monitoring ensures better protection
Did you know that with the help of video surveillance monitoring, you can also monitor the daily operations in your business?
This is another fundamental yet often overlooked benefit of video surveillance monitoring. Not only the protection from burglars, but this security tool also provides 360°monitoring, enabling you to keep an eye on everything.
Are your employees working properly? Are your customers satisfied? Get answers to all these questions during the working hours of your facility, even when you are away.
Contact Access Patrol Services at 866-770-0004 with your questions. For more details, click on https://accesspatrolservice.com.