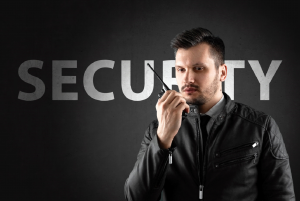 In today's time, we are so much habituated with daily crimes news that it hardly bothers us anymore. But, ignoring such news and not taking precautions might lead us to an uncertain situation. So, before it's too late, getting professional security protection is indispensable.
Our, organization Access Patrol Services (APS) is a leading professional security service provider in Compton & Paramount, CA that ensures that only top quality security service is delivered to clients. And for serving this purpose, we make certain that our team has the best of officers who can provide such high quality services. Therefore, we only recruit BSIS certified and trained security guards in our organization.
Besides, with our humongous amount of experience of around 25 years in the security service industry, we can claim without hesitation that we are the most efficient and resilient provider of security service throughout California. In fact, we have been delivering our services flawlessly to many blue chip companies to meet various critical security needs of those companies. Therefore, if you avail our service, you can be rest assured that the quality of service will not be compromised at any cost.
Moreover, we understand the importance of technology is in this line of business. So, we keep ourselves updated with the evolving security needs of our clients and therefore adapt and also use an array of latest gadgets to enhance our service quality. Some of the technologies that are being extensively used in our organization are GPS monitoring system, alarms, scanning machines, metal detector, infra-red thermometer, access control device etc. these ensures no room for errors.
Besides, the guards of APS are trained on a frequent basis to keep the service quality up to the mark. Therefore, the protectors are not just robust but also highly vigilant to identify impending danger. Consequently, they have the ability to take quick decisions in times of need. Moreover, the guards provide round the clock service facility to meet any immediately security urgency of the client.
Also, we provide best customized security plan. Our focus is to build security models aligning to the exact security need of the client. Therefore, we carefully understand the requirements of the client and then structure a comprehensive plan. Even we provide full liberty to the client to formulate or add or incorporate security specification as per their needs and preferences.
Therefore, if you are searching for a resilient security service provider in Compton & Paramount, CA, for getting professional security protection, then do contact APS for the same.
Contact Access Patrol Services at 866-770-0004 with questions about security guard duties, responsibilities and functions for commercial office properties in California and Arizona or click on https://accesspatrolservice.com