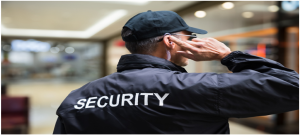 It is often perceived that shopping centers aren't much prone to crimes. But, in reality, it is the most lucrative premise for thieves. There are clusters of shops present inside the shopping centers which heightens the risk of shoplifting. So, keeping a vigilant eye on the activities inside the premise is extremely important.  Besides, there can be incidents of physical altercations, vandalism and robberies if the premises are not well protected.   Therefore, security managers of shopping malls need to be highly mindful of the security strategies of their shopping premises.  It has been observed that many shopping centers even after having security services encountered thefts and vandalism. So, it is crucial to get associated with only a highly professional security guard company in Ballard & Santa Ynez, CA to get superior security protection.
For more than 26 years, APS has been securing many shopping centers with its advanced security measures. The company imbibes technology and advanced techniques to eliminate all sorts of threats that can occur at shopping malls. APS recognize that every shopping mall is unique and has a different layout.  Hence, a separate security model is formulated for each of the shopping premises.  The security model is chalked out only after APS's specialist visits the premise, calculates the risk percentage associated with the premise and marks all the critical or sensitive spots of the shopping malls. And thereafter, the security guards are allocated to the shopping centre for absolute security coverage.
Needless to mention, since APS is a highly quality-centric firm, it hires only top-quality, BSIS certified and experienced security guards. Plus, these guards are provided training on regular basis to amplify their skills. Some of the compulsory training session comprises power drills, first responder awareness programs, intellect development programs, rapid decision-making programs and many more.  The shopping mall security guards stay extremely vigilant and patrol the critical spots to discard suspicious activities that may pose threats to the shopping centre. They check the purses and bags of every visitor before allowing them access to the mall to ensure complete safety of the premise.  Moreover, they enforce strict guidelines to the visitors to maintain the decorum of the shopping mall. The guards are also provided with many advanced security gadgets such as CCTV cameras, radio transmitters, metal detectors, scanning machines, infrared thermometers, automatic sanitisers, GPS monitoring systems and many more for errorless security service delivery to shopping centers.
Therefore, if you are searching for a highly professional security guard company in Ballard & Santa Ynez, CA then gets in touch with us ASAP. We only pride BSIS-certified shopping mall security guards.
Contact Access Patrol Services at 866-770-0004 with questions about security guard duties, responsibilities and functions for commercial office properties in California and Arizona or click on https://accesspatrolservice.com