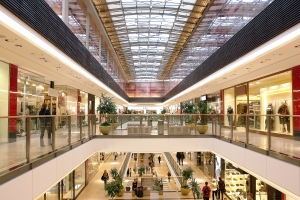 Protect shopping malls by choosing a top security service provider in Mission Hills & Lompoc, CA
Shopping malls are lucrative places to hang out and to shop. And, often it is mistaken that shopping malls are not prone to thefts or any other crimes. But the truth is just the opposite.  Often convicts capitalize on this misconception of the masses. Shoplifting and petty thefts have now become quite common in some of the malls only due topoor security service facilities. Hence, to deter such crimes in shopping malls it is absolutely necessary to scale up the security services at these places.
We, Access Patrol Services (APS) are a top security service provider in Mission Hills & Lompoc, CA that provides professional security service especially in shopping malls to deter crimes at these places. APS has over 25 years of experience in the security service industry. Thus, have the right knowledge and expertise to cater accurate security solutions to any place or client. So, when it comes to relying on a professional security guard company in Mission Hills & Lompoc, APS is the right point.
The fact is we believe that quality is the key to retain customers. And hence, we deploy guards that are only BSIS certified.  Besides, before deploying guards to the assigned shopping mall, our security specialist first visit the premise, chalks out a robust security model and thereafter right number and mix of armed, static, unarmed, mobiles guards are positioned at the shopping mall. Besides, the guards are placed quite strategically to ensure that the entire perimeter of the shopping mall falls under the security surveillance system of APS.
Moreover, we invest a lot of time in training our security guards to keep the service quality up to the mark.  Therefore, our shopping mall security guards are highly responsible individual whocarry out thorough checking process at the entry point of the mall premises. They make sure that no visitor carries anything dangerous or suspicious that could pose a threat to other visitors and the mall premises. Besides, in order to maintain the decorum of the shopping mall our guards continuously patrol the entire area to prevent chaos and thefts. In case they detect suspicious activity, immediate preventive measures are taken. Again, if the security guards notice unruly or unusual behaviorof any visitor they investigate the matter and take appropriate measures.
Moreover, various types of advanced technologies such as CCTV cameras, GPS monitoring systems, metal detectors, radio transmitters, infra-red thermometers, etc., are used by the shopping mall security guards of APS for errorless security service delivery.
Therefore, if you are someone looking for a top professional security guard company in Mission Hills &Lompoc, CA then contact APS ASAP.
Contact Access Patrol Services at 866-770-0004 with questions about security guard duties, responsibilities and functions for commercial office properties in California and Arizona or click on https://accesspatrolservice.com