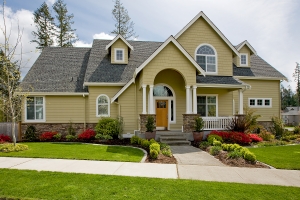 It is a known fact that vacant homes are prone to higher risk compared to any other occupied homes. Intruders often try to break in and vandalize properties that are under poor surveillance systems.  So, most of the time if you stay out of town or go on frequent office/business trips, it is essential to secure your home with professional security protection.
For over 26 years, Access Patrol Services (APS) has been a trusted security guard company in Santa Paula & Fillmore, CA for vacant home security services. APS offers comprehensive security solutions to obstruct unauthorized access and property vandalism by calculating the risk percentage of the area. The security specialist of APS recognizes that not every locality has the same percentage of security risk. Hence, they craft the best security strategies depending on the location and also on the assigned layout. If the client's premise is in a high-risk zone, it escalates its security facilities.
The most important aspect of APS is, it deploys only skilled and BSIS-certified security guards.  Hence, these guards are fully trained and are well-informed about their roles and responsibilities.  They understand the importance of patrolling on a frequent basis to protect a vacant property or place. And so, they repetitively patrol the entire area to keep a thorough check on clients' property to deter any looming dangers.
APS is also a technology-driven company and believes in providing security facilities bending advanced security techniques and modern gadgets. For this reason, the guards are provided with many state-of-the-art equipments such as CCTV cameras, alarms, radio transmitters, metal detectors, etc., for rendering top-quality security protection to clients' vacant properties.
APS also offer tailor-made security solution to its customers. Therefore, customers have the full liberty to request for any modification in the security plan. For instance – if a customer requires more armed security guards than unarmed guards, APS would immediately deploy the required number of armed security guards on the site without any delay.
Also, vacant home security guards of APS are extremely committed security personnel and hence they are available 24 hours a day 7 days a week to provide uninterrupted security service to protect clients' property.
Therefore, if you are searching for a highly professional or trusted security guard company in Santa Paula & Fillmore, CA then do call us. 100 % professional vacant home security services will be delivered to you at a reasonable rate.
Contact Access Patrol Services at 866-770-0004 with questions about security guard duties, responsibilities and functions for commercial office properties in California and Arizona or click on https://accesspatrolservice.com