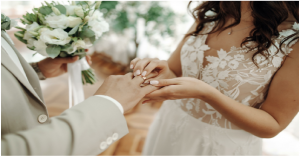 Your wedding is one of the most precious times in your life. And so, it is quite essential that nothing should hamper such beautiful event in your life. Besides, you would surely agree that a lot of responsibilities and duties transpire in a wedding, so it becomes difficult to single handedly manage all the things happening in and around during such occasion. Therefore, you should delegate some of your worries to professional guards to ensure that your special day captures all the sweet memories. For this reason arranging proper wedding security service becomes imperative.
However, it is essential to seek security service from professional security guard company in Lake Mathews & Moreno Valley, CA like Access Patrol Services (APS) so that you get authentic and robust security protection for your wedding.
Our organization, APS provides highly experienced and skilled security guards for protection of any special events. Besides, we employ only BSIS certified guards and so licensed guards are only deployed to the client site. Moreover, our guards are provided rigorous training frequently to upgrade or enhance their existing skill. Therefore, APS guards are strong enough to tackle complicated situation which may arise in a wedding. For example – A small fight between guests can spoil the entire wedding event and so our guards ensure that when such situation occurs they handle it quite carefully. They are an expert communicator who can pacify heated arguments calmly. Besides, they also have the ability to sense impending chaos and thus can act accordingly to deter those situations from getting worse. Therefore, you would always find our guards to be highly vigilant and active. Besides, they are also courteous and well manner and know how to treat guest professionally.
Moreover, our guards ensure that there are no wedding crashers present in your event. Our guards do have the ability to identify sneaky individual. Besides, our guards patrol the entire perimeter of the assigned area to check that there is no piling up of suspicious activities which may pose threat to the event.  Therefore, our guards take full responsibility to protect the event and client from any uncertain danger.
Also, our guards use numerous advanced technologies such as RFID tags, CCTV cameras, GPS monitoring system, radio transmitters, metal detector, scanning machines, flashlights, cloud software, mobile devices, infra red thermometer, automatic sanitizers and many more to provide seamless security service to the event.
Besides, we provide best customized facility option to the client. Therefore, our client can formulate or choose security specification as per their needs and preferences. For instance – if our client demands more of armed security guards than unarmed guards or more of foot patrol guards than fixed ones, then we arrange the same without dragging the client into many formalities.
So, if you are planning for a trustworthy and reliable security guard company in Lake Mathews & Moreno Valley, CA for your special day, then get in touch with us. 100% guaranteed quality wedding security will be provided to you.
Contact Access Patrol Services at 866-770-0004 with questions about security guard duties, responsibilities and functions for commercial office properties in California and Arizona or click on https://accesspatrolservice.com