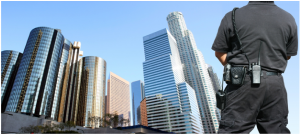 For amplifying the productivity of any company, establishing a healthy and secure environment in the workplace is fundamental. And therefore, workplace security is one of the major aspects of growing businesses. Without proper workplace security measures, your employees and you will not have the peace of mind to focus, which can directly impact the productivity rate. So, if you are running an organization, you must establish complete workplace security.
There are many ways to improve workplace security.  Some of the best ways are by:
Installing CCTV cameras:  Installing good quality CCTV cameras on your business premise can extensively prevent workplace violence and crime occurrence.  For intruders or convicts, CCTV cameras are their biggest obstruction to committing crimes or unlawful activities. The fact is, since CCTV cameras capture every detail inside a premise, offenders think more than twice to commit crimes as they fear getting caught.
Installing Alarm systems:  Having an alarm system is crucial to protect a business. It is a known fact that the sound of alarms creates panic and anxiety for criminals or offenders. It has been observed that organisations or premises that have strong alarm systems aren't usually targeted for criminal activities.  Hence, Alarms are one of the most powerful aspects that can prevent impending threats
Employing professional security guards:   Nothing can replace the physical presence of uniformed security guards. By stationing security guards at all the critical areas of your business can also help to deter all sorts of uncertain threats. Professional security guards know how to proficiently handle dire situations and mitigate workplace violence.
And, now if you are wondering which company to rely on for professional workplace security then, look no further.
Access Patrol Services (APS) carefully cultivates security measures for workplace safety. It has been the most preferred security company in Grand Terrace & Highgrove, CA for more than 26 years.  The reason, clients trust APS for workplace security is because of its professionalism and dedication to rendering top-quality security service. Besides, APS provides critical training to their guards to help deter ugly situations from occurring.   Some of the mandatory training sessions for the guards are power drills, first responder awareness programs, intellect development skills, rapid decision-making programs and many more.
Most importantly, the security measures are designed after consulting with the administration and senior executive to ensure errorless security service delivery. Besides, APS equips their guards with plentiful of security gadgets such s CCTV cameras, GPS monitoring systems, radio transmitters and many more to provide superlative security protection to clients' premises.
Therefore, if you are searching for the most preferred security company in Grand Terrace & Highgrove, CA for professional workplace security, then gets in touch with APS for the same.
Contact Access Patrol Services at 866-770-0004 with questions about security guard duties, responsibilities and functions for commercial office properties in California and Arizona or click on https://accesspatrolservice.com