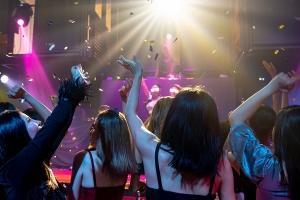 As event planners begin to announce dates for large upcoming concerts, festivals and fairs, security preparation is taking on critical importance. Planners are working with event security guard companies to ensure event safety as well as security needs are met.
Violence Increases. Violence is on the rise. Almost 300 mass shootings have taken place so far this year after a pandemic dip in 2020. As we've seen over the years, public events are prime targets for disturbed individuals who want to cause great harm. A strong security guard presence with tight perimeter coverage can discourage an attacker from carrying out his plan.
We've also seen increases in  bad behavior in general by people—on planes, in stores and at sporting events. It doesn't take much to triggering this conduct. Event organizers need to plan for physical and verbal misconduct at their events. Security guards are trained to diffuse situations before they spiral out of control. If individuals are intent on causing trouble, security guards escort them off the property and, if warranted, contact law enforcement.
Traditional Event Security Duties. Dealing with poorly behaving or intoxicated individuals is part of the duties of an event security guard. Other responsibilities include crowd management, traffic control, checking i.d.s where alcohol is sold, conducting security checks at entrances and offering general help (i.e., answering questions, helping visitors with lost items). Security guards are trained in community relations and understand that positive interaction with the public is vital.
A security firm such as Access Patrol Services should be brought in early to discuss event security needs. For more information about event security guard services throughout California and Arizona, call Access Patrol Services at 866-770-0004 or click on https://accesspatrolservice.com.