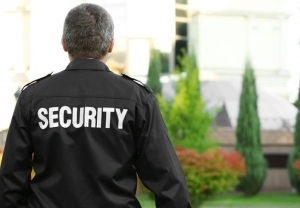 A Los Angeles area mosque was recently defaced with hateful words written on the columns of the building. The suspect was caught on camera and was eventually arrested, but it's this type of crime that keeps those attending services on high alert. Enlisting the services of security guards at religious facilities is one way to keep criminals away.
Worshiper Safety. Property vandalism isn't the only safety worry at a house of worship. Violent acts are also an issue. In the mosque case, the individual charged with the crime is suffering from mental issues according to the police—making him possibly dangerous to those he encounters. Security guards protect property and people when assigned to houses of worship. They look for suspicious individuals during events when people are congregating and during off hours when the facility is unoccupied.
Having a security presence at a mosque, church, synagogue or temple is a smart move. According to the LAPD, there were 140 reported hate crimes in Los Angeles during the first three months of 2023. Many of those crimes are religious-focused.
Access Patrol Services is a bonded and experienced security guard company that provides houses of worship security in California and Arizona—security guards and 24/7 video surveillance.  All our security guards are licensed.
For more information about houses of worship security services, call Access Patrol Services at 866-770-0004 or click on https://accesspatrolservice.com.