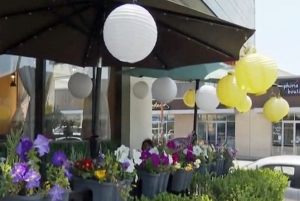 For 10 restaurants in Glendale, California, a burglary spree during one recent evening left behind damaged and lost property and plenty of frustration. Many of the restaurants had been broken into several times before. One option to help prevent these types of break-ins is to enlist the services of restaurant security guards.
Restaurant Break-ins Are The New Normal. Stories of restaurant break-ins are common on the news. They are happening across California and Arizona. Most criminals are in and out in minutes and are never caught. The police are overwhelmed.
Security guards are being assigned to strip malls where restaurants are located. The security guards patrol the property after hours when most burglaries occur. These crimes are crimes of opportunity. The would-be robbers are less likely to carry out their criminal activities if they see they will be confronted by a guard.
Access Patrol Services is a bonded and experienced security guard company that provides restaurant and retail security in California and Arizona—security guards and 24/7 video surveillance.  All security guards are licensed and can be armed or unarmed.
For more information about restaurant and retail security services, call Access Patrol Services at 866-770-0004 or click on https://accesspatrolservice.com.