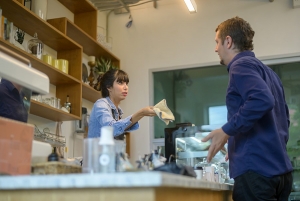 COVID restrictions at retail stores triggered widespread violence against store employees. Yet, even after restrictions eased, the violence continues and has even increased. It's up to store management to protect their workers and customers. One way is to retain retail store security guards to maintain order.
Experienced Guards Make The Difference. Retailers tell their employees not to interfere when they see shoplifting taking place. Criminals know they can grab what they want and walk out of the store without penalty. If an irate customer takes his ire out on a store employee, the employee is told not to respond even if physically attacked. Retailers even instruct hired guards not to act. This just encourages the illegal behavior to continue.
To stem this lawlessness, retailers can hire security guards who are trained in store security and then give them the authority to stop shoplifters and those who victimize employees and customers. If a shoplifter attempts to leave the store with goods without paying or is abusive to others, the guard steps in and detains the individual until police arrive. Criminals soon realize that there are consequences for their actions.
One of the top retail security guard firms in California and Arizona is Access Patrol Services. Access Patrol Services has over 25 years of security experience with fully licensed armed and unarmed guards.
For more information about retail security guard services in your area, call Access Patrol Services at 866-770-0004 or click on https://accesspatrolservice.com.