San Francisco Security Guards Offer Protection Against Shoplifters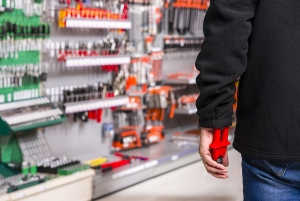 News reports of a Walgreens closing in San Francisco due to excessive shoplifting is a sign of the times. Without a store security guard presence, criminals believe they can take what they want and leave without repercussions. And today, with face coverings required, the chances for identification and apprehension are slim.
According to the report, the San Francisco Walgreens store is an easy mark for shoplifters. They enter, grab as many items as they can–all while store employees watch. The shelves are bare. Employees don't bother to restock.
Employees shouldn't be asked to stop criminals from shoplifting. Many criminals are in organized gangs that target stores. They can be aggressive toward anyone who gets in their way. Instead of putting the lives of workers in danger, more storeowners are hiring experienced retail security guards to reduce shoplifting.
Guards Are A Deterrent To Crime. Stores often targeted for shoplifting are known as easy marks. The number of shoplifting incidents increase as word gets out that shoplifters are allowed to steal with impunity. Just as quickly, when a store security guard is added, word spreads that the store is no longer an attractive target.
Uniformed guards are often stationed at entrances and around desirable products. If would-be shoplifters see a security guard, odds are, they will call off the theft.
If guards see someone acting suspicious (i.e., avoids eye contact and store employees, appears nervous, wears heaving clothing in warm weather, is constantly looking around), the guards will watch them closely. If they attempt to steal, the guards will detain them and alert the store manager for further action according to store policy.
A Consistent Presence. Some communities experience more criminal activity than others, or, because of lax security, other stores are preyed on more often regardless of the location. A consistent security guard presence can reduce merchandise loss that can impact a store's bottom line.
Access Patrol Services (ACS) provides experienced retail store protection and security services in San Francisco and throughout California and Arizona. Contact Access Patrol Services at 866-770-0004 discuss election security services or go to https://accesspatrolservice.com.