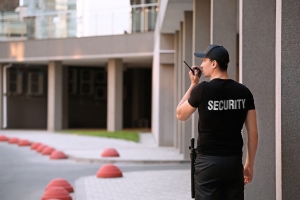 The issues revolving around safety in schools and other educational institutions have become a global concern today. Crimes are increasing at an alarming rate. Lack of morals in society has contributed to this increase significantly.
There have been numerous cases of molestation of kids and kidnappings reported over the last few years. Experts from Access Patrol Services say that teachers themselves were involved in some of the cases. In addition, in educational places like high schools, students are mostly adolescence, and their thought processes sometimes become destructive. Therefore, they need to be taken care of seriously.
Lastly, we all have witnessed numerous cases of mass shootings in educational institutions across the world where several children and teachers were killed brutally. Therefore, keeping all the situations mentioned earlier in mind, security in educational institutions should be a top priority.
Let's discuss the importance of hiring armed security guards for schools, as opined by Access Patrol Services:
Reduced Fighting among students
Apart from preventing criminals from entering the school premises, armed security guards in Garden Grove will also help minimize fighting, bullying, and other violent activities among the students.
As opined by school security guards in Garden Grove working for Access Patrol Services, guards are trained beforehand to handle such events and resolve the issues within the schoolchildren without using their firearms.
Increased observation of the students
The armed security guards in Garden Grove keep a keen eye on every school student. Thus, they can look for the aggressive ones all the depressed ones. According to the studies, most school shootings revolve around the students who had been depressed for a long time and then went out to vent their anger on others by shooting them. Therefore, security guards can watch them and report to the school authorities when required.
Increased security checks on visitors and students
When you hire school security guards Garden Grove , they will check the visitors before making their way into the school premises. This is a simple security measure to ensure that visitors do not carry any hazardous items or weapons with them. Similarly, the security guards can also check students' bags for illegal items such as drugs or guns and inform the school authorities if they find any. It may sound weird, but unfortunately, cases of students carrying drugs in their bags and supplying them to others have become a common phenomenon today.
Contact Access Patrol Services at 866-770-0004 with your questions. For more details, click on https://accesspatrolservice.com.