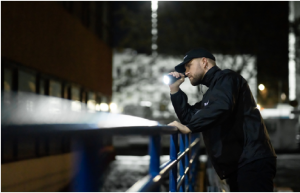 Assaults, Murders, thefts, robberies, and vandalism are increasing day by day. With such a surge in crime numbers, the only way to attain peace of mind is by hiring professional security protection. But, to get professional security services, it is essential to conduct due diligence on the company you are hiring services from.   The harsh truth is not all companies are competent enough to provide accurate security solutions. Therefore, relying on a veteran security company that has extensive experience in the security business should be your ideal option. And, one such trustworthy security company in Hemet & Valle Vista, CA is Access Patrol Services (APS).
APS is a uniquely positioned security guard company that offers professional security protection to clients by infusing modern security techniques and state-of-the-art security gadgets. The guards deployed to the client site are BSIS-certified.  For over 26 years, APS has been in the security business and has garnered substantial experience to render accurate security service facilities to clients. A comprehensive security plan is crafted based on the needs and preferences of the clients. Plus, the client's site is visited beforehand to understand the layout and critical pain points of the site. And thereafter, a solid security plan is chalked out to provide top-notch security facilities to clients.
Most importantly, APS provides regular training to all its guards to improve their skills from time to time. The training programs consist of power drills, intellectual development programs, rapid decisions making problems, crowd control management, first responder awareness programs and many more. Therefore, the guards of APS are exceptionally skilled to render highly professional security services to clients.
Besides, many advanced gadgets such as CCTV cameras,  radio transmitters, automatic sanitisers, metal detectors, scanning machines, biometrics, flashlights, GPS monitoring systems, infrared thermometers and many more are used by the APS guards for providing superior quality security service facilities to clients. Moreover, round the clock service facility is also offered by APS guards to provide maximum security protection to the client.
Therefore, if you are searching for a trustworthy security company in Hemet & Valle Vista, CA for getting highly professional security service then gets in touch with APS for the same. 100% quality service will be provided to you at an affordable rate.
Contact Access Patrol Services at 866-770-0004 with questions about security guard duties, responsibilities and functions for commercial office properties in California and Arizona or click on https://accesspatrolservice.com