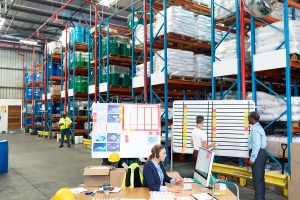 Striking 40% hike in burglary calls for high security service
According to a recent police report, a considerable 40% increase in the rate of burglaries in San Francisco has been observed in this pandemic. Investigators stated that the burglars are mostly targeting the business centers as well as homes. Even, it was further observed that the break-ins are occurring in the presence of residents, which has been a growing concern for the police officers. Investigators also revealed that burglars are obtaining entry to the homes by committing another crime. One of the officers named Robert Rueca said, "We are seeing a spike in cars being broken into and having the remote control to people's garages being taken and that be one of the methods used to enter these homes,". Therefore, to address this immediate concern, residents and businessmen should opt for resilient security guards to protect them from such crimes.
Access Patrol services (APS) is a robust security guard company in Alameda which employs highly professional and supremely trained security guards to provide strong protection. We have been in this industry for more than 50 years and hence, we carry an extensive amount of experience to handle any kind of demanding situation. Our guards possess a good presence of mind and intelligence to take quick actions at the time of emergency. So, when you employ us, you can be rest assured that your safety and protection is in the right hands.
Since we do not compromise on the safety of the customer therefore, our BSIS certified guards are available round the clock to meet your immediate security concerns. The undeniable truth is, armed security guards in an APS marked vehicle pertains a strong impact on the perpetrators. Therefore, constant patrolling service is also available day and night to ensure your safety.
Moreover, our services are also based on latest technology to deliver premium quality services to the customer. For instance, usage of GPS monitoring system and CCTV cameras are used to monitor the real-time activities of the unarmed and armed security guards. This compels the security guards to stay cautious and vigilant. Apart from this, metal detectors, scanning machines, access control devices, infra- red thermometers, and sanitizing machines are extensively used to ensure indefectible services are being provided. Also, printed reports are initiated and delivered to the customer to keep a thorough track on the guards.
Furthermore, customized services are also available to our customers. Therefore, we provide maximum leverage to our customers to incorporate any changes in their existing agreements. Additional requests are also dealt with utmost care and attention. Even, Quality inspection is conducted on daily basis to check the required needs of the customer is implemented correctly or not.
Therefore, if you are searching for a resilient security guard company in Alameda then we are the best option. We ensure total protection with high professionalism. Hence, Get in touch with us and get a quote today!
Contact Access Patrol Services at 866-770-0004 with questions about security guard duties, responsibilities and functions for commercial office properties in California and Arizona or click on https://accesspatrolservice.com