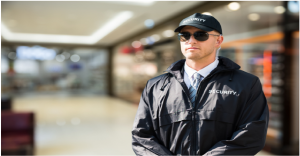 Daily, lots of crowds accumulate in a shopping centre. And, since all kinds of people visit in shopping mall, it becomes extremely important to provide professional security protection to these places to deter thefts and vandalisms.
Our organization, Access Patrol service (APS) has the best of technologies and experienced security guards who can  provide superior protection to large areas like shopping malls. Besides, with our 25 years of experience in this field, we are capable of handling emergency situation adeptly.
So, to ensure total protection to shopping malls, our security expert structures comprehensive security model which covers all the critical security concern of the assigned mall. For this reason, before catering security service, our experts first visit the mall premise to scrutinize and calculate the risk percentage. This process is mandatorily followed by our organization to provide accurate security service to the shopping mall. Besides, we also arrange proper number of armed, unarmed, static and mobile guards in the malls for total security protection of the premise and the visitors.
<iframe width="560″ height="315″ src="https://www.youtube.com/embed/kskMfRrvulA" title="YouTube video player" frameborder="0″ allow="accelerometer; autoplay; clipboard-write; encrypted-media; gyroscope; picture-in-picture" allowfullscreen></iframe>
Moreover, our mobile guards patrol the entire mall premise in every 20 minutes; they ensure that the food court is free from any chaos or suspicious activities.  Besides, our guards are extremely professional and so they treat every visitor in the mall courteously. Further, in every entrance and exit we position both armed and unarmed guards for superior protection.
The fact is our guards are highly active and responsive individual. They are trained officers who are capable of identifying impending and suspicious activities quickly. Therefore, our guards are vigilant and flexible to prevent shoplifting and vandalisms in the shopping malls. The most important factor of our organization is, we employ only BSIS certified security guards in our organization. So, no uncertified guards are deployed to shopping malls or any other place. Moreover, to upgrade the skills of our guards, rigorous trainings are also provided to them .Therefore, undoubtedly you can rely on our security guard company in Azusa & Glendora, CA which ensures guaranteed protection to any place including shopping mall.
In addition, our organization is also technologically advanced. Therefore, numerous latest gadgets  such as – RFID tags, CCTV cameras, GPS monitoring system, biometric access control system, radio transmitters, metal detector, scanning machines, flashlights, cloud software, mobile devices, infra-red thermometer, automatic sanitizers and many other appliances are used by both our security guards for total security protection.
Therefore, if you are searching for a trustworthy security guard company in Azusa & Glendora, CA then do contact us ASAP. Guaranteed 100% quality security service will be provided to client.
Contact Access Patrol Services at 866-770-0004 with questions about security guard duties, responsibilities and functions for commercial office properties in California and Arizona or click on https://accesspatrolservice.com