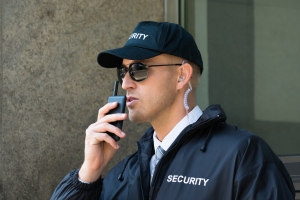 With the rise in crime rate, the demand for professional security services is also mounting. But, the hard truth is, not all security providers are capable of providing robust protection. Hence, from a plethora of security providers, it is essential to pick the right one to get professional security service facilities.
Access Patrol Services (APS) is a top professional security guard company in Cerritos & La Palma, CA that provides absolute protection from uncertain dangers by providing skilled and trained guards to clients. The company has over 25 years of experience in this domain and thus holds a substantial amount of experience in rendering accurate security solutions to clients. The most important aspect of APS is it is a highly quality conscious firm and thus employs only certified guards in their organization. So, if you are searching for professional security guards from a reliable source then APS is one of the trusted security guard companies in California that can address or meet all your security concerns professionally.
Besides, APS trains all it guards extensively to keep them active, robust, and flexible. Therefore, APS guards also possess the capability to spot looming dangers quickly and thus are efficient enough to take rapid decision in times of emergency. The training sessions usually includes power training, intellectual development training, decision-making training, etc. So, you can put your 100% trust on APS's security guards for robust security protection.
Moreover, CCTV cameras, GPS monitoring systems, radio transmitters, scanning machines, metal detectors, biometrics, scanning machines, mobile devices, cloud software, infrared thermometers, automatic sanitizers, etc., are used by the APS guards for superior quality security service to clients. APS believes that it is impossible to render high quality security service without implementing technology into the security services. Hence, APS's security guards are always well equipped with advanced or latest gadgets and also with high intellect to render quality security service to clients.
Most significantly, before providing security service, APS's experts analyze the whole perimeter of the assigned premise beforehand to note all the critical points of the premise. Thereafter, formulates a robust security model to ensure absolute security protection. APS also makes sure that the client's premise has a proper allocation of all types of security guards including armed, unarmed, mobile and static guards.
Besides, APS recognize that security emergency can pop out at any moment and so for absolute protection, the guards of APS continuously patrol the clients premise. Hence, APS offers 24-hour service facility to all its clients. Also, a total customized service facility is offered to the clients to meet their security needs.
Therefore, if you are searching for a highly professional security guard company in Cerritos & La Palma, CA then, contact ACS for the same. 100% guaranteed high quality security service will be delivered to you at a reasonable rate.
Contact Access Patrol Services at 866-770-0004 with questions about security guard duties, responsibilities and functions for commercial office properties in California and Arizona or click on https://accesspatrolservice.com