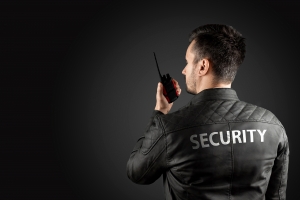 While some crime has decreased during the pandemic, other crime has increased including shootings and homicides. The problem seems to be getting worse in some parts of San Bernardino County.
Employing a robust and professional security service is a smart move in these uncertain times. It is also equally important to choose an experienced security service provider that you can trust and depend on.
Access Patrol Services (APS) is a security guard company in Redlands and Rialto, CA that has earned the trust of clients. The company has been in the security service domain for over 25 years and has the experience to cater to the security requirement of clients.
All the guards of APS go through extensive training. Each guard is BSIS certified and fully licensed to render security service. No noncertified guards are deployed or allowed onsite.
APS guards provide 24/7 total security protection. Foot patrol and vehicle patrol service are available around the clock to deter crime, spot suspicious and detain suspects until enforcement arrives. If suspicious activity is observed, our guards immediately take action. Guards are connected with nearby police stations so they can seek extra support if needed.
APS incorporates technology into every security plan. It uses CCTV cameras, GPS surveillance systems, radio transmitters and mobile devices for maximum security protection.
APS is your security guard company in Redlands & Rialto, CA. Customized solution plans are created based on the client's needs.
Contact Access Patrol Services at 866-770-0004 with questions about security guard duties, responsibilities and functions or click on https://accesspatrolservice.com.